Emergency Management Specialist
Overview and Key Facts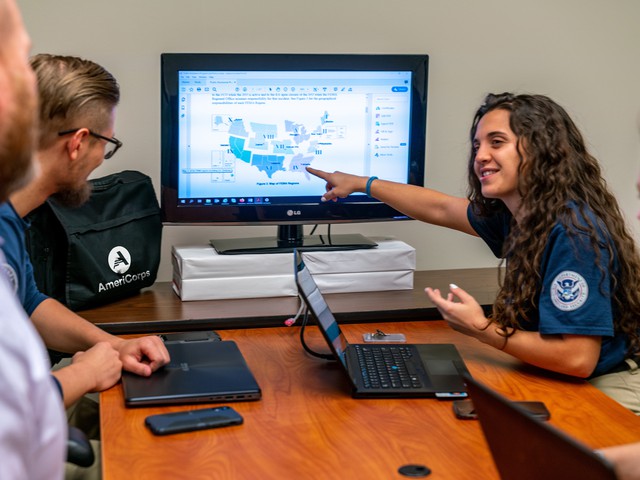 Education
Bachelor's degree

Median Pay
$76,730

Job Growth
2.50%
(Below US Average)

Jobs in 2031
10,900
What Do They Do?
An emergency management specialist could...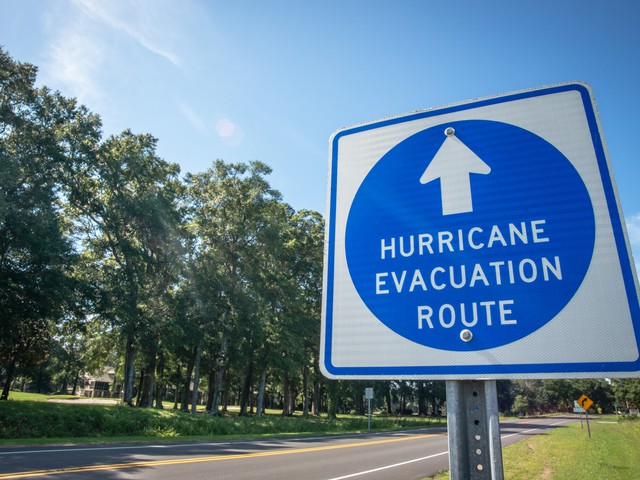 Ensure emergency evacuation routes are set up to provide safe escapes and reduce traffic.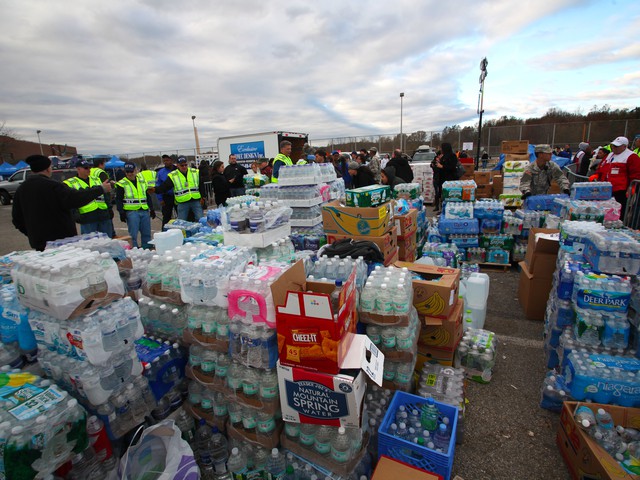 Coordinate the delivery of food, water, and medical supplies to areas hit hard by a natural disaster.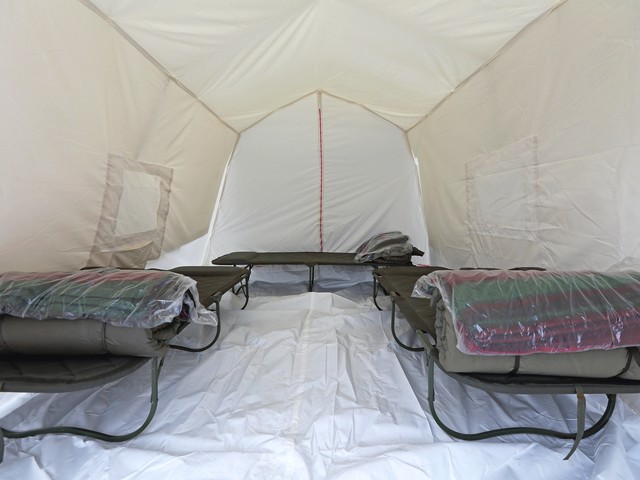 Make sure agencies are in place to set up temporary shelters for victims of a tornado.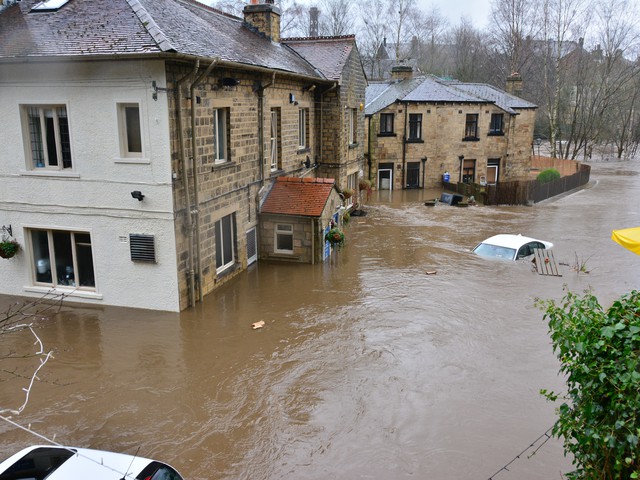 Help communities apply for federal funds to manage severe flood emergencies.
Overview

Listen to this section
There will always be both man-made and natural disasters, like hurricanes, earthquakes, and terrorist attacks, that affect public health and safety. Emergency management specialists are the officials that plan for these disasters—imagining and preparing for the worst—and then coordinating the emergency responses. Emergency management specialists work for local, state, and federal governments, as well as for law enforcement, the military and private agencies to ensure that people have the basic necessities, like clean water, food, temporary housing, sanitation, and first aid in a timely manner after a disaster. They also coordinate clean-up efforts. Emergency management specialists prevent or ease the human suffering, as well as the social chaos and instability that commonly follow a disaster.
Do You Have the Skills and Characteristics of an Emergency Management Specialist?

Core Tasks
Think about if you'd like the typical tasks an Emergency Management Specialist might do:
Keep informed of activities or changes that could affect the likelihood of an emergency, as well as those that could affect response efforts and details of plan implementation.
Prepare emergency situation status reports that describe response and recovery efforts, needs, and preliminary damage assessments.
Coordinate disaster response or crisis management activities, such as ordering evacuations, opening public shelters, and implementing special needs plans and programs.
Prepare plans that outline operating procedures to be used in response to disasters or emergencies, such as hurricanes, nuclear accidents, and terrorist attacks, and in recovery from these events.
Develop and maintain liaisons with municipalities, county departments, and similar entities to facilitate plan development, response effort coordination, and exchanges of personnel and equipment.
Apply for federal funding for emergency-management-related needs and administer and report on the progress of such grants.
Design and administer emergency or disaster preparedness training courses that teach people how to effectively respond to major emergencies and disasters.
Attend meetings, conferences, and workshops related to emergency management to learn new information and to develop working relationships with other emergency management specialists.
Collaborate with other officials to prepare and analyze damage assessments following disasters or emergencies.
Consult with officials of local and area governments, schools, hospitals, and other institutions to determine their needs and capabilities in the event of a natural disaster or other emergency.
Inspect facilities and equipment, such as emergency management centers and communications equipment, to determine their operational and functional capabilities in emergency situations.
Develop and perform tests and evaluations of emergency management plans in accordance with state and federal regulations.
Propose alteration of emergency response procedures based on regulatory changes, technological changes, or knowledge gained from outcomes of previous emergency situations.
Keep informed of federal, state, and local regulations affecting emergency plans and ensure that plans adhere to these regulations.
Review emergency plans of individual organizations, such as medical facilities, to ensure their adequacy.
Develop instructional materials for the public and make presentations to citizens' groups to provide information on emergency plans and their implementation processes.
Maintain and update all resource materials associated with emergency preparedness plans.
Train local groups in the preparation of long-term plans that are compatible with federal and state plans.
Provide communities with assistance in applying for federal funding for emergency management facilities, radiological instrumentation, and other related items.
Conduct surveys to determine the types of emergency-related needs to be addressed in disaster planning or provide technical support to others conducting such surveys.
Study emergency plans used elsewhere to gather information for plan development.
Develop and implement training procedures and strategies for radiological protection, detection, and decontamination.
Please create a free account to view this career and access our full library of over 160 STEM careers.
With a free account you will have access to our full library of over 160 STEM careers. Each career profile includes detailed information to help you learn about a career and the requirements to get there. You can explore:
salary information by state
recommended high school coursework
fun projects and activities to test out a career
videos and interviews with professionals in the field
details on what a day on the job is like