Industrial Health & Safety Engineer
Overview and Key Facts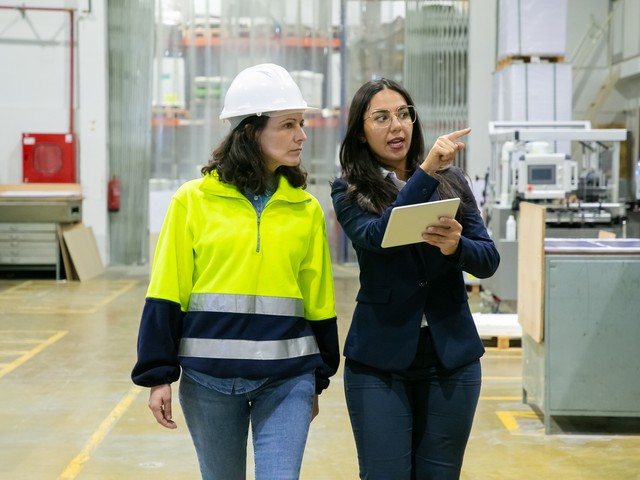 Education
Bachelor's degree

Median Pay
$99,040

Job Growth
3.50%
(US Average)

Jobs in 2031
24,400
What Do They Do?
An industrial health and safety engineer could...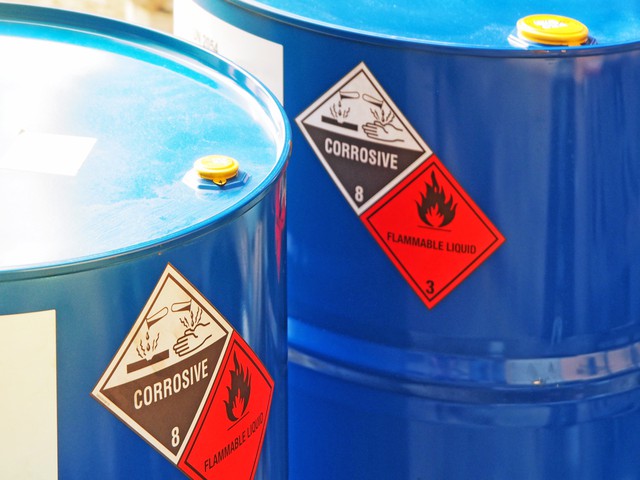 Make sure that chemicals are stored safely in a manufacturing plant.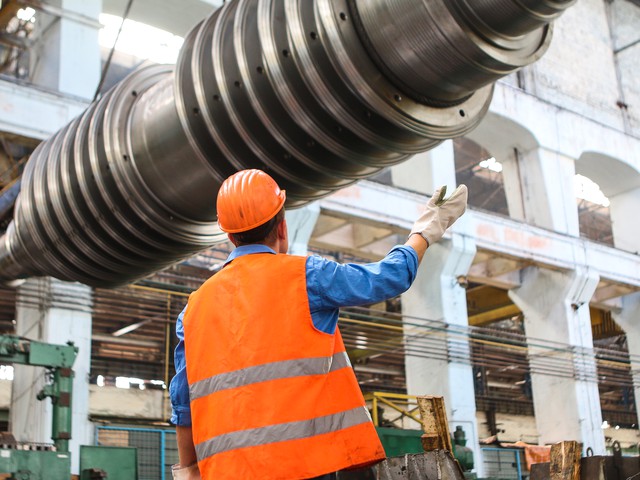 Inspect machinery and pipes to make sure they can withstand everyday wear and tear.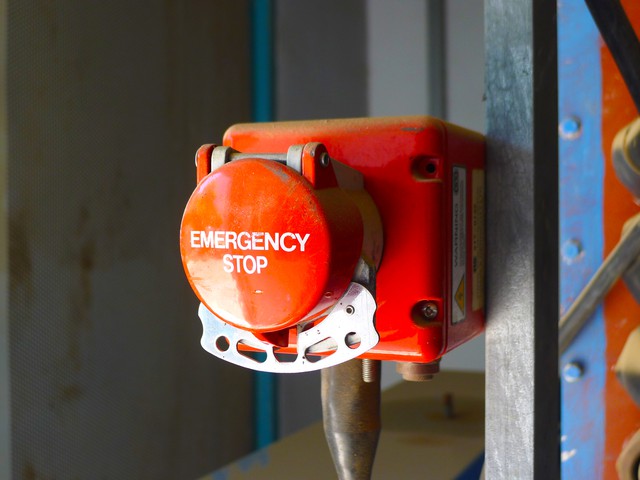 Recommend that additional emergency shutoff switches be installed to stop an assembly line.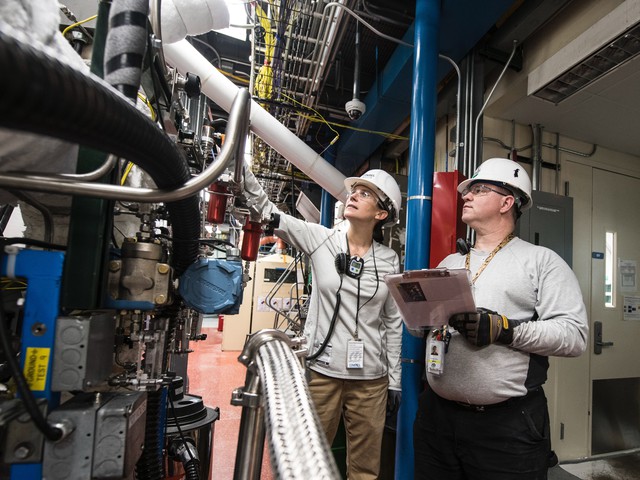 Check that employees are following safety regulations, including wearing safety gear.
Overview

Listen to this section
Think of all the jobs in the world that involve machinery, chemicals, toxins, radiation, loud noise, or travel to places above or below Earth's surface—all of these jobs carry an element of risk to the workers. Industrial health and safety engineers work to minimize this risk. They inspect work sites and help workers and companies understand and comply with safety laws. They use their knowledge of mechanical processes, chemistry, and human psychology and performance to anticipate hazardous conditions. Protecting workers requires excellent communication skills and a strong sense of responsibility.
Do You Have the Skills and Characteristics of an Industrial Health & Safety Engineer?

Core Tasks
Think about if you'd like the typical tasks an Industrial Health & Safety Engineer might do:
Investigate industrial accidents, injuries, or occupational diseases to determine causes and preventive measures.
Conduct research to evaluate safety levels for products.
Evaluate product designs for safety.
Conduct or coordinate worker training in areas such as safety laws and regulations, hazardous condition monitoring, and use of safety equipment.
Maintain and apply knowledge of current policies, regulations, and industrial processes.
Recommend procedures for detection, prevention, and elimination of physical, chemical, or other product hazards.
Report or review findings from accident investigations, facilities inspections, or environmental testing.
Evaluate potential health hazards or damage that could occur from product misuse.
Evaluate adequacy of actions taken to correct health inspection violations.
Interpret safety regulations for others interested in industrial safety, such as safety engineers, labor representatives, and safety inspectors.
Review plans and specifications for construction of new machinery or equipment to determine whether all safety requirements have been met.
Participate in preparation of product usage and precautionary label instructions.
Interview employers and employees to obtain information about work environments and workplace incidents.
Provide expert testimony in litigation cases.
Review employee safety programs to determine their adequacy.
Conduct or direct testing of air quality, noise, temperature, or radiation levels to verify compliance with health and safety regulations.
Provide technical advice and guidance to organizations on how to handle health-related problems and make needed changes.
Develop industry standards of product safety.
Maintain liaisons with outside organizations, such as fire departments, mutual aid societies, and rescue teams, so that emergency responses can be facilitated.
Plan and conduct industrial hygiene research.
Compile, analyze, and interpret statistical data related to occupational illnesses and accidents.
Write and revise safety regulations and codes.
Confer with medical professionals to assess health risks and to develop ways to manage health issues and concerns.
Inspect facilities, machinery, or safety equipment to identify and correct potential hazards, and to ensure safety regulation compliance.
Install safety devices on machinery or direct device installation.
Please create a free account to view this career and access our full library of over 160 STEM careers.
With a free account you will have access to our full library of over 160 STEM careers. Each career profile includes detailed information to help you learn about a career and the requirements to get there. You can explore:
salary information by state
recommended high school coursework
fun projects and activities to test out a career
videos and interviews with professionals in the field
details on what a day on the job is like