Nuclear Power Reactor Operator
Overview and Key Facts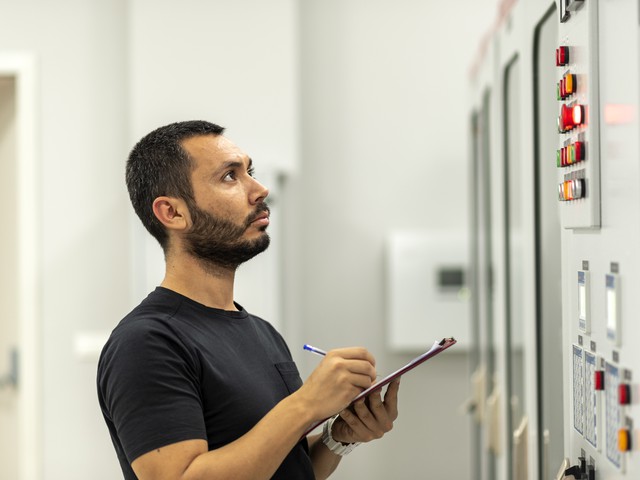 Education
High school diploma or equivalent

Median Pay
$104,260

Job Growth
-26.80%
(Below US Average)

Jobs in 2031
3,500
What Do They Do?
A nuclear power reactor operator could...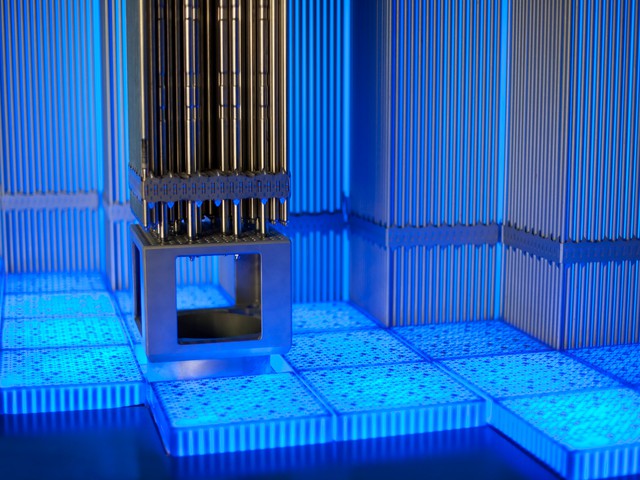 Provide assistance with the loading and unloading of nuclear fuel.
Conduct procedures that start up or shut down nuclear reactors at a power plant.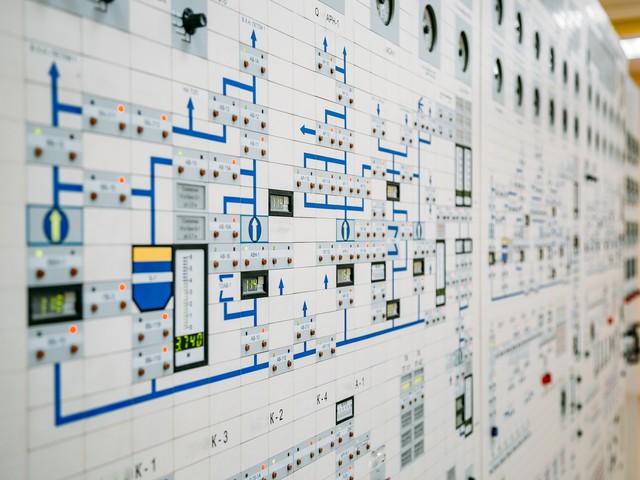 Monitor sensors to ensure that any radiation leaks are detected and addressed quickly.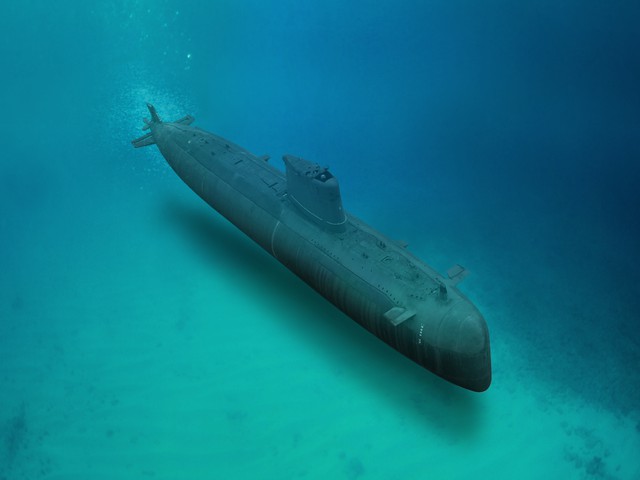 Operate a specialized naval reactor that can propel a submarine.
Overview

Listen to this section
One in five United States homes and businesses is powered by nuclear power, and nuclear power reactor operators are the people who ensure that those reactors are operating safely and efficiently at all times. They monitor all equipment continuously, and implement procedures if malfunctions are observed. They also control and adjust the amount of power being generated, and the reactor coolant temperature as power demands change through the day and during weather events, like heat waves.
Do You Have the Skills and Characteristics of a Nuclear Power Reactor Operator?

Core Tasks
Think about if you'd like the typical tasks a Nuclear Power Reactor Operator might do:
Operate nuclear power reactors in accordance with policies and procedures to protect workers from radiation and to ensure environmental safety.
Adjust controls to position rod and to regulate flux level, reactor period, coolant temperature, or rate of power flow, following standard procedures.
Develop or implement actions such as lockouts, tagouts, or clearances to allow equipment to be safely repaired.
Respond to system or unit abnormalities, diagnosing the cause, and recommending or taking corrective action.
Monitor all systems for normal running conditions, performing activities such as checking gauges to assess output or the effects of generator loading on other equipment.
Monitor or operate boilers, turbines, wells, or auxiliary power plant equipment.
Implement operational procedures, such as those controlling start-up or shut-down activities.
Record operating data, such as the results of surveillance tests.
Note malfunctions of equipment, instruments, or controls and report these conditions to supervisors.
Participate in nuclear fuel element handling activities, such as preparation, transfer, loading, or unloading.
Dispatch orders or instructions to personnel through radiotelephone or intercommunication systems to coordinate auxiliary equipment operation.
Review and edit standard operating procedures.
Conduct inspections or operations outside of control rooms as necessary.
Please create a free account to view this career and access our full library of over 160 STEM careers.
With a free account you will have access to our full library of over 160 STEM careers. Each career profile includes detailed information to help you learn about a career and the requirements to get there. You can explore:
salary information by state
recommended high school coursework
fun projects and activities to test out a career
videos and interviews with professionals in the field
details on what a day on the job is like