Ship & Boat Captain
Overview and Key Facts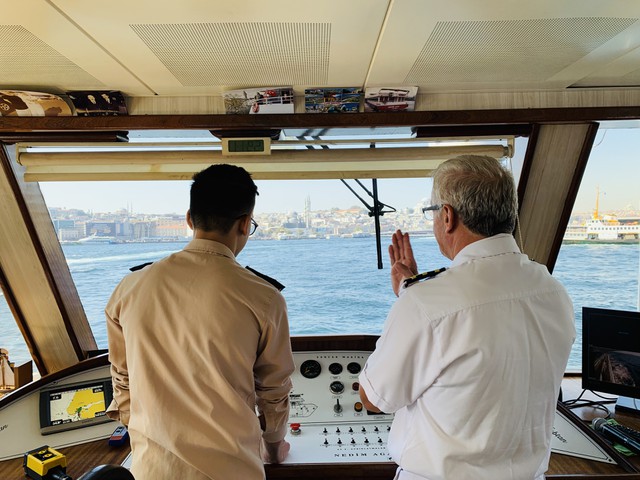 Education
Post high school credential

Median Pay
$81,640

Job Growth
1.20%
(Below US Average)

Jobs in 2031
37,200
What Do They Do?
A ship and boat captain could...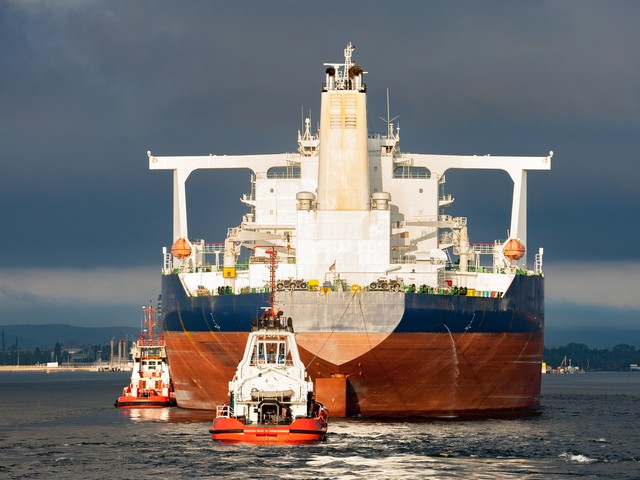 Pilot a tugboat to guide an ocean liner through a narrow canal.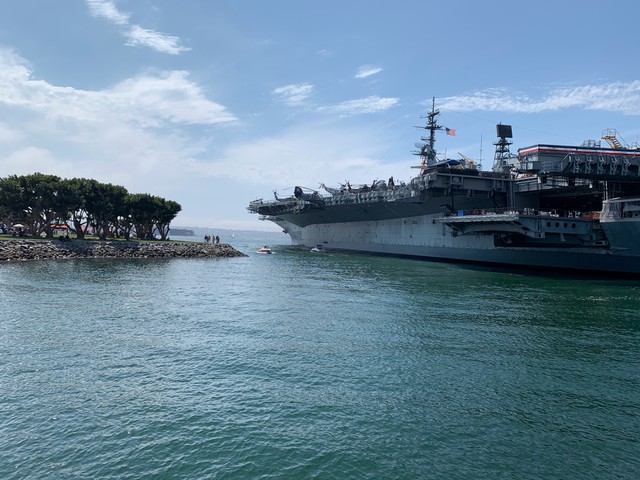 Position an aircraft carrier in a strategic location.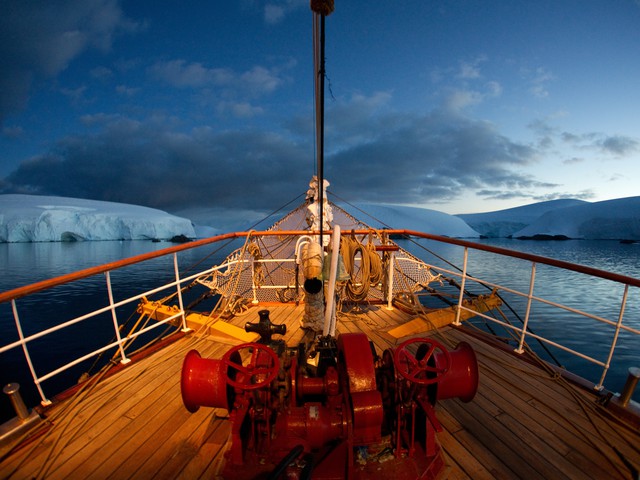 Transport a research expedition to Antarctica.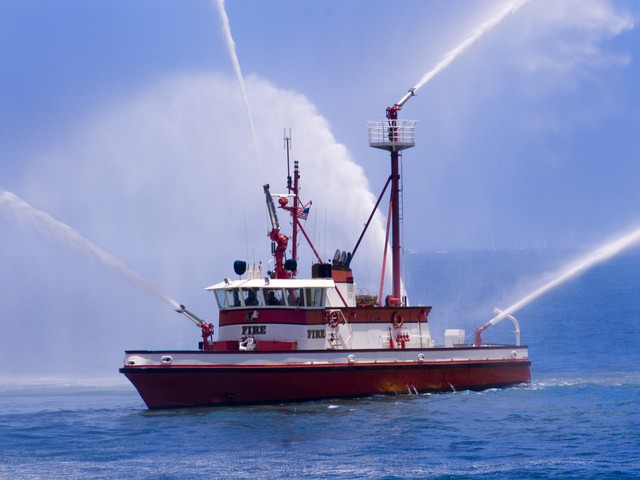 Navigate a fire boat to the scene of an emergency.
Overview

Listen to this section
Ship and boat captains have the important job of commanding ships and boats through domestic and deep-sea waterways, so that passengers and cargo arrive safely. To do this, they need knowledge of the mechanical and electrical workings of ships, navigation, signaling, national and international legal rules in waterways, as well as strong leadership skills, since they supervise the work of all other crew members.
Do You Have the Skills and Characteristics of a Ship & Boat Captain?

Core Tasks
Think about if you'd like the typical tasks a Ship & Boat Captain might do:
Direct courses and speeds of ships, based on specialized knowledge of local winds, weather, water depths, tides, currents, and hazards.
Prevent ships under navigational control from engaging in unsafe operations.
Serve as a vessel's docking master upon arrival at a port or at a berth.
Consult maps, charts, weather reports, or navigation equipment to determine and direct ship movements.
Steer and operate vessels, using radios, depth finders, radars, lights, buoys, or lighthouses.
Operate ship-to-shore radios to exchange information needed for ship operations.
Dock or undock vessels, sometimes maneuvering through narrow spaces, such as locks.
Stand watches on vessels during specified periods while vessels are under way.
Inspect vessels to ensure efficient and safe operation of vessels and equipment and conformance to regulations.
Read gauges to verify sufficient levels of hydraulic fluid, air pressure, or oxygen.
Report to appropriate authorities any violations of federal or state pilotage laws.
Provide assistance in maritime rescue operations.
Signal passing vessels, using whistles, flashing lights, flags, or radios.
Measure depths of water, using depth-measuring equipment.
Maintain boats or equipment on board, such as engines, winches, navigational systems, fire extinguishers, or life preservers.
Signal crew members or deckhands to rig tow lines, open or close gates or ramps, or pull guard chains across entries.
Advise ships' masters on harbor rules and customs procedures.
Maintain records of daily activities, personnel reports, ship positions and movements, ports of call, weather and sea conditions, pollution control efforts, or cargo or passenger status.
Observe loading or unloading of cargo or equipment to ensure that handling and storage are performed according to specifications.
Calculate sightings of land, using electronic sounding devices and following contour lines on charts.
Learn to operate new technology systems and procedures through instruction, simulators, or models.
Direct or coordinate crew members or workers performing activities such as loading or unloading cargo, steering vessels, operating engines, or operating, maintaining, or repairing ship equipment.
Arrange for ships to be fueled, restocked with supplies, or repaired.
Supervise crews in cleaning or maintaining decks, superstructures, or bridges.
Purchase supplies or equipment.
Conduct safety drills such as man overboard or fire drills.
Please create a free account to view this career and access our full library of over 160 STEM careers.
With a free account you will have access to our full library of over 160 STEM careers. Each career profile includes detailed information to help you learn about a career and the requirements to get there. You can explore:
salary information by state
recommended high school coursework
fun projects and activities to test out a career
videos and interviews with professionals in the field
details on what a day on the job is like