Biofuel or Biodiesel Technology & Product Development Manager
Overview and Key Facts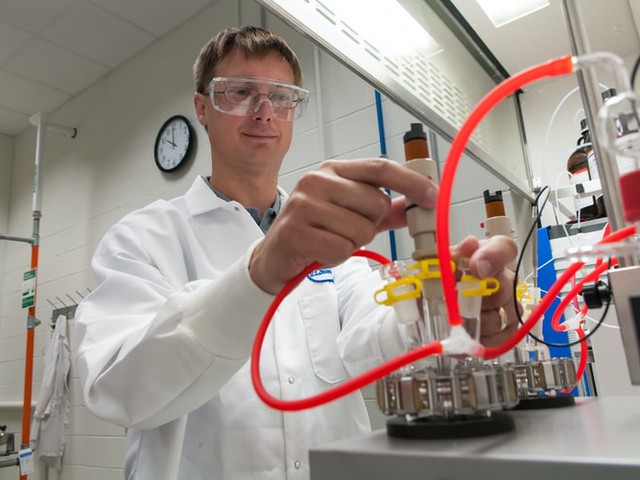 Education
Bachelor's degree

Median Pay
$152,350

Job Growth
2.30%
(Below US Average)

Jobs in 2031
195,500
What Do They Do?
A biofuel or biodiesel technology and product development manager could...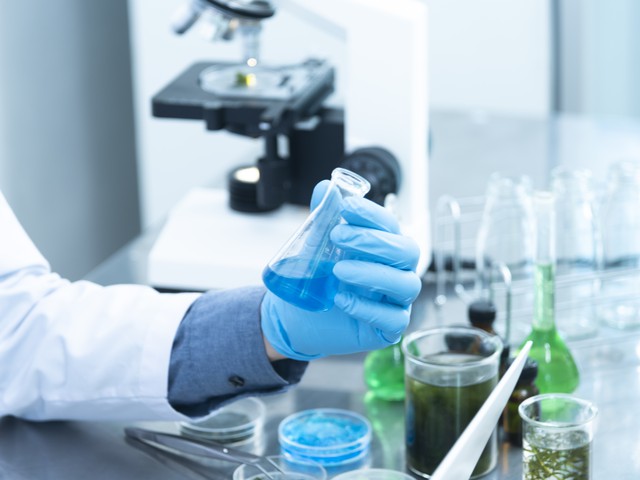 Explore different ways of growing algae to maximize the amount of biodiesel it will yield.
Turn successful lab experiments into manufacturing processes for retailing biodiesel on a large scale.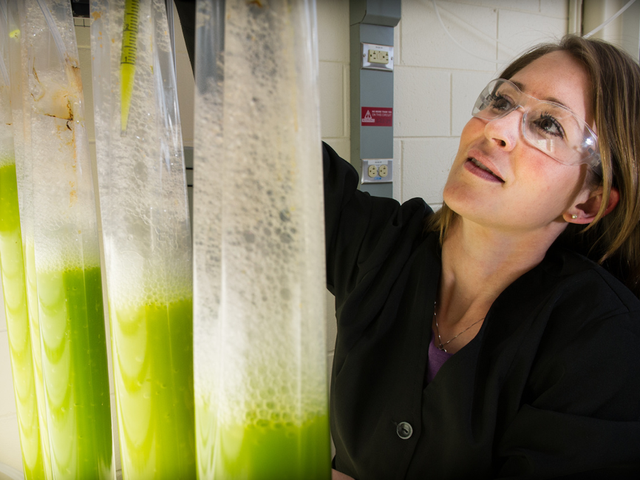 Lead a research team developing more efficient enzymes to produce biofuels more cheaply.
Test different crops to determine which are best for producing biofuels in different climates.
Overview

Listen to this section
Soybeans, corn, grass, algae, vegetable oil: What do these things have in common? The answer is that they can be used to create biofuels, which are derived from plants or plant material. These sources are called biomass. The procedure for converting plants or vegetable oil into a biofuel is a chemical reaction that has many steps. The biofuel or biodiesel technology and product development manager is a professional who develops ways to convert the raw material into fuel and improve the types, growth, and yields of biomass sources. This green job has the potential to greatly influence how we meet our future energy needs.
Do You Have the Skills and Characteristics of a Biofuel or Biodiesel Technology & Product Development Manager?

Core Tasks
Think about if you'd like the typical tasks a Biofuel or Biodiesel Technology & Product Development Manager might do:
Design or conduct applied biodiesel or biofuels research projects on topics, such as transport, thermodynamics, mixing, filtration, distillation, fermentation, extraction, and separation.
Analyze data from biofuels studies, such as fluid dynamics, water treatments, or solvent extraction and recovery processes.
Prepare, or oversee the preparation of, experimental plans for biofuels research or development.
Provide technical or scientific guidance to technical staff in the conduct of biofuels research or development.
Propose new biofuels products, processes, technologies or applications based on findings from applied biofuels or biomass research projects.
Conduct experiments on biomass or pretreatment technologies.
Prepare biofuels research and development reports for senior management or technical professionals.
Develop lab scale models of industrial scale processes, such as fermentation.
Oversee biodiesel/biofuels prototyping or development projects.
Conduct experiments to test new or alternate feedstock fermentation processes.
Please create a free account to view this career and access our full library of over 160 STEM careers.
With a free account you will have access to our full library of over 160 STEM careers. Each career profile includes detailed information to help you learn about a career and the requirements to get there. You can explore:
salary information by state
recommended high school coursework
fun projects and activities to test out a career
videos and interviews with professionals in the field
details on what a day on the job is like