Energy Engineer
Overview and Key Facts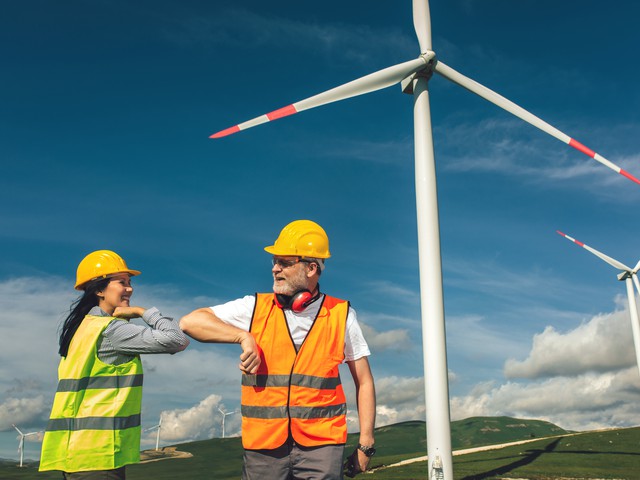 Education
Bachelor's degree

Median Pay
$100,640

Job Growth
0.00%
(Below US Average)

Jobs in 2031
168,600
What Do They Do?
An energy efficiency engineer could...
Recommend the installation of the most efficient lamps and electrical ballasts available in an office building.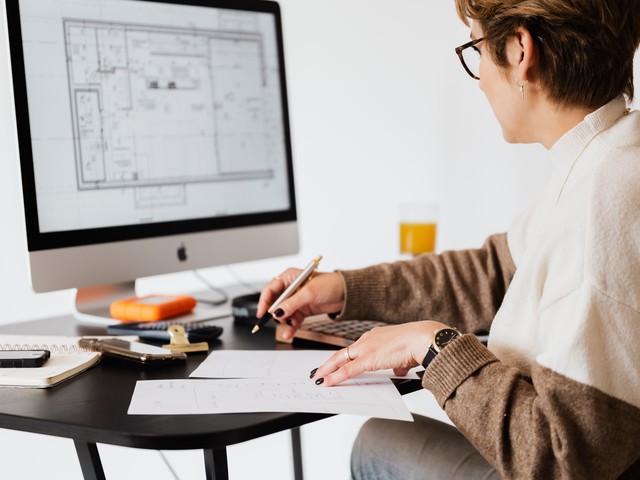 Review architectural plans and make changes to the design to improve the heating and cooling properties of a new home.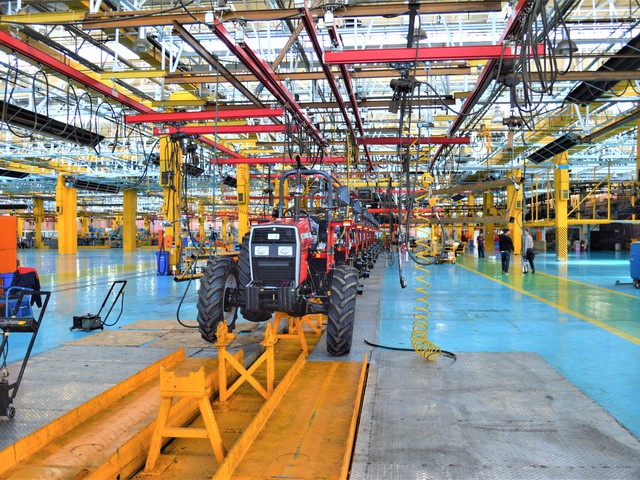 Analyze the energy usage in a production line, and recommend changes to boost efficiency and save money.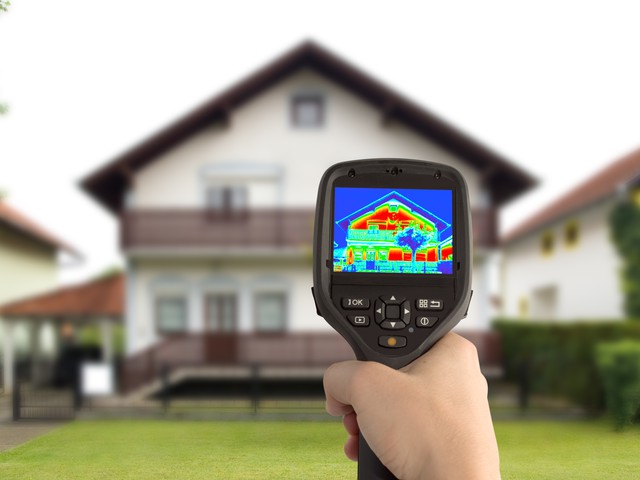 Use an infrared camera during an energy audit to determine where heat losses are greatest in a room.
Overview

Listen to this section
How much energy do you think all the houses and buildings in the United States consume? It turns out they eat up 40% of all the energy that the U.S. uses in a year. The figure is high because all those houses and buildings need to be heated, cooled, lit, ventilated, and supplied with heated water and electricity to run all sorts of electrical devices, appliances, and computers. Energy efficiency engineers help reduce the energy that houses and buildings use. This saves families and businesses money, and lowers the emissions of greenhouse gases that contribute to global warming.
Do You Have the Skills and Characteristics of an Energy Engineer?

Core Tasks
Think about if you'd like the typical tasks an Energy Engineer might do:
Identify and recommend energy savings strategies to achieve more energy-efficient operation.
Conduct energy audits to evaluate energy use and to identify conservation and cost reduction measures.
Monitor and analyze energy consumption.
Monitor energy related design or construction issues, such as energy engineering, energy management, or sustainable design.
Inspect or monitor energy systems, including heating, ventilating, and air conditioning (HVAC) or daylighting systems to determine energy use or potential energy savings.
Advise clients or colleagues on topics such as climate control systems, energy modeling, data logging, sustainable design, or energy auditing.
Analyze, interpret, or create graphical representations of energy data, using engineering software.
Collect data for energy conservation analyses, using jobsite observation, field inspections, or sub-metering.
Verify energy bills and meter readings.
Manage the development, design, or construction of energy conservation projects to ensure acceptability of budgets and time lines, conformance to federal and state laws, or adherence to approved specifications.
Perform energy modeling, measurement, verification, commissioning, or retro-commissioning.
Review architectural, mechanical, or electrical plans or specifications to evaluate energy efficiency.
Prepare energy-related project reports or related documentation.
Review or negotiate energy purchase agreements.
Train personnel or clients on topics such as energy management.
Direct the implementation of energy management projects.
Research renewable or alternative energy systems or technologies, such as solar thermal or photovoltaic energy.
Promote awareness or use of alternative or renewable energy sources.
Write or install energy management routines for building automation systems.
Recommend best fuel for specific sites or circumstances.
Please create a free account to view this career and access our full library of over 160 STEM careers.
With a free account you will have access to our full library of over 160 STEM careers. Each career profile includes detailed information to help you learn about a career and the requirements to get there. You can explore:
salary information by state
recommended high school coursework
fun projects and activities to test out a career
videos and interviews with professionals in the field
details on what a day on the job is like