Fuel Cell Engineer
Overview and Key Facts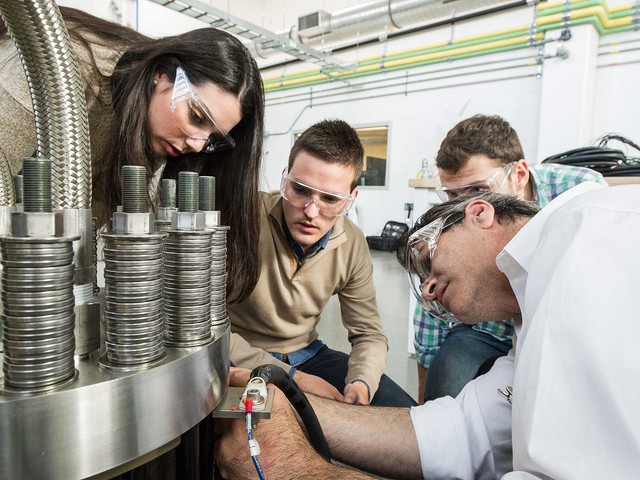 Education
Bachelor's degree

Median Pay
$95,300

Job Growth
2.20%
(Below US Average)

Jobs in 2031
291,300
What Do They Do?
A fuel cell engineer could...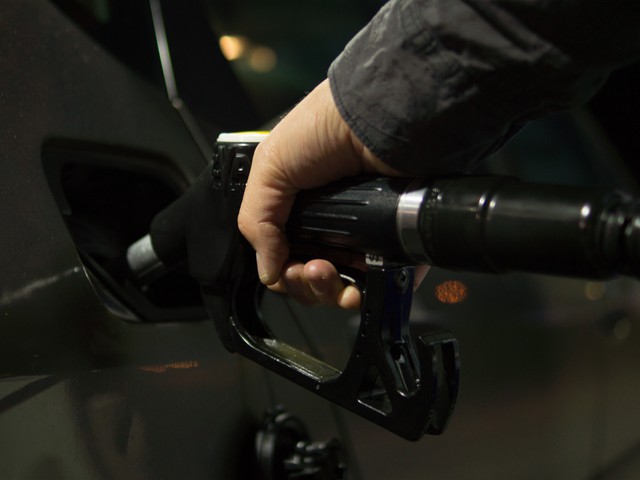 Design a network of hydrogen fueling stations so that users can fill up with hydrogen just like gasoline.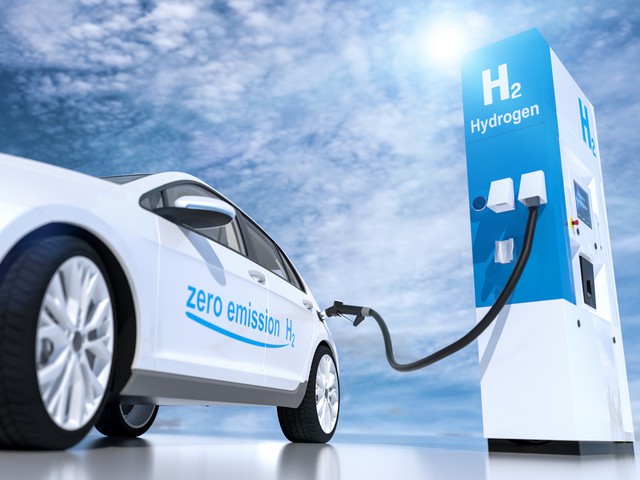 Develop a new coating that will enable a fuel cell to operate using either fossil fuels or hydrogen-based fuels.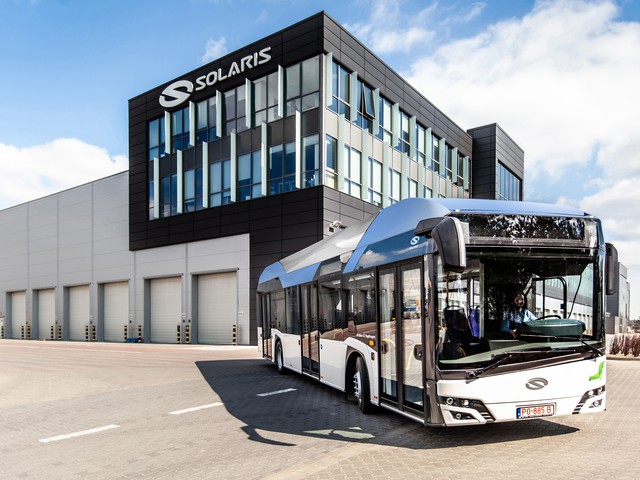 Make a fuel cell with an efficiency high enough to power a city bus all day long without refueling.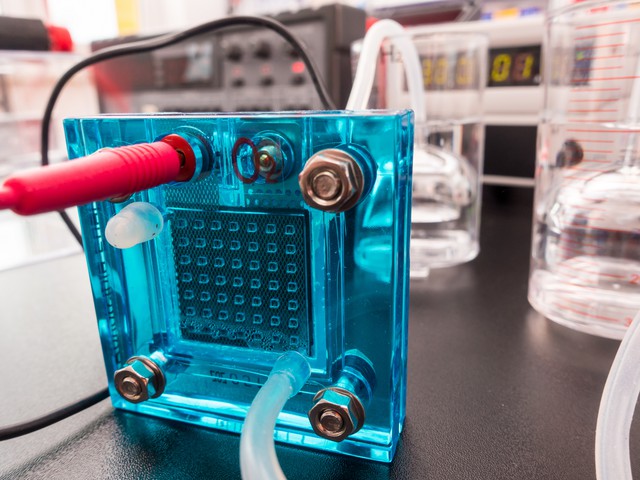 Create and test fuel cell models to determine which designs work better under humid tropical conditions versus dry desert air.
Overview

Listen to this section
Most of the world's energy comes from fossil fuels. However, the amount of fossil fuels is finite, and many people are concerned about where our energy will come from in the future. We can turn to alternative, renewable sources of fuel, such as our sun (solar energy) and the winds (wind energy). But what happens when the sun doesn't shine or the winds don't blow? Would we be stuck? Well, that is where the fuel cell comes in. A fuel cell is an electrochemical device that generates electricity through a reaction between a fuel, like hydrogen, and an oxidant, like oxygen. This reaction produces few greenhouse gas emissions other than water or water vapor. The job of the fuel cell engineer is to design new fuel cell technology that improves the reliability, functionality, and efficiency of the fuel cell. Do you like the idea of using your math and science skills to work on mankind's future energy needs? Then start "fueling your future" and read more about this career.
Do You Have the Skills and Characteristics of a Fuel Cell Engineer?

Core Tasks
Think about if you'd like the typical tasks a Fuel Cell Engineer might do:
Conduct fuel cell testing projects, using fuel cell test stations, analytical instruments, or electrochemical diagnostics, such as cyclic voltammetry or impedance spectroscopy.
Design or implement fuel cell testing or development programs.
Write technical reports or proposals related to engineering projects.
Plan or implement fuel cell cost reduction or product improvement projects in collaboration with other engineers, suppliers, support personnel, or customers.
Validate design of fuel cells, fuel cell components, or fuel cell systems.
Calculate the efficiency or power output of a fuel cell system or process.
Define specifications for fuel cell materials.
Plan or conduct experiments to validate new materials, optimize startup protocols, reduce conditioning time, or examine contaminant tolerance.
Conduct post-service or failure analyses, using electromechanical diagnostic principles or procedures.
Read current literature, attend meetings or conferences, or talk with colleagues to stay abreast of new technology or competitive products.
Develop fuel cell materials or fuel cell test equipment.
Prepare test stations, instrumentation, or data acquisition systems for use in specific tests of fuel cell components or systems.
Simulate or model fuel cell, motor, or other system information, using simulation software programs.
Characterize component or fuel cell performances by generating operating maps, defining operating conditions, identifying design refinements, or executing durability assessments.
Fabricate prototypes of fuel cell components, assemblies, stacks, or systems.
Analyze fuel cell or related test data, using statistical software.
Design fuel cell systems, subsystems, stacks, assemblies, or components, such as electric traction motors or power electronics.
Recommend or implement changes to fuel cell system designs.
Provide technical consultation or direction related to the development or production of fuel cell systems.
Develop or evaluate systems or methods of hydrogen storage for fuel cell applications.
Evaluate the power output, system cost, or environmental impact of new hydrogen or non-hydrogen fuel cell system designs.
Please create a free account to view this career and access our full library of over 160 STEM careers.
With a free account you will have access to our full library of over 160 STEM careers. Each career profile includes detailed information to help you learn about a career and the requirements to get there. You can explore:
salary information by state
recommended high school coursework
fun projects and activities to test out a career
videos and interviews with professionals in the field
details on what a day on the job is like