Hydroelectric Plant Technician
Overview and Key Facts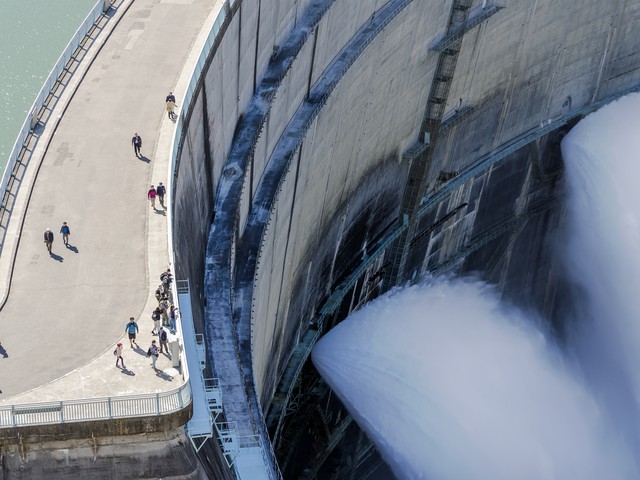 Education
Post high school credential

Median Pay
$80,850

Job Growth
-15.50%
(Below US Average)

Jobs in 2031
24,700
What Do They Do?
A hydroelectric plant technician could...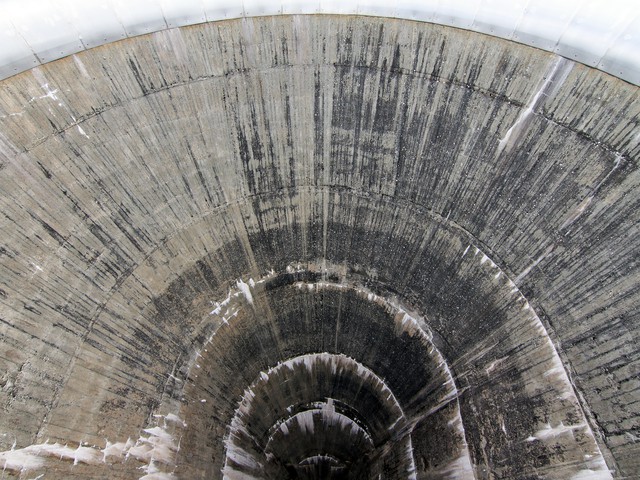 Perform tunnel inspections to make sure nothing is stopping water flow.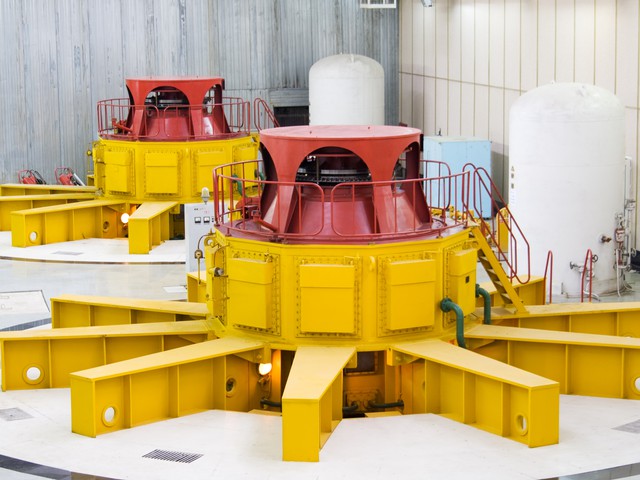 Conduct routine inspections and maintenance on the generators.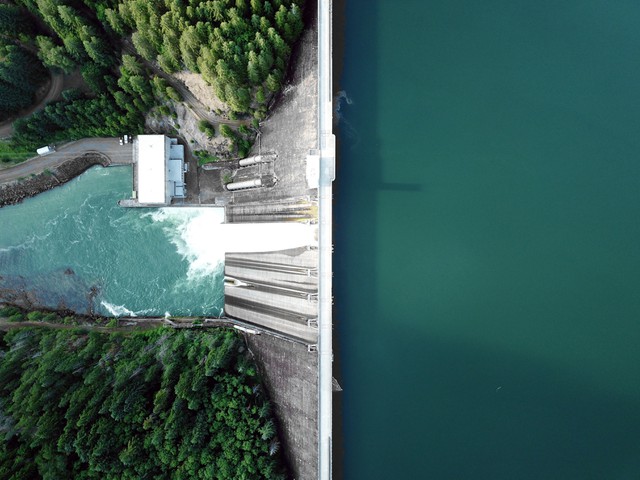 Open and close water gates as directed to alter the amount of energy produced.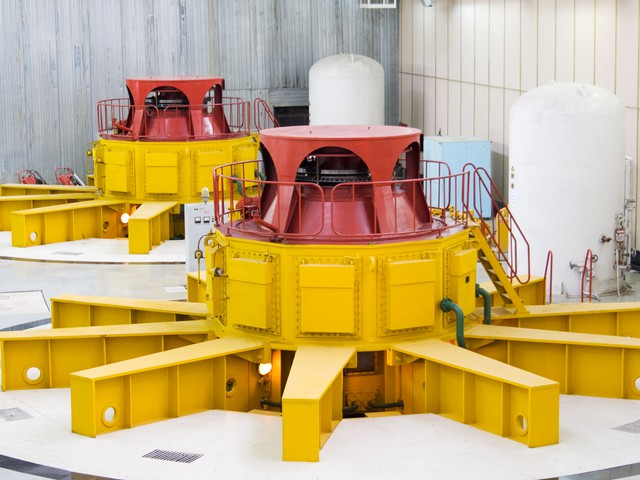 Use computers to monitor and report the amount of energy produced by each turbine.
Overview

Listen to this section
Did you know that about 700,000 gallons of water flow over the famous Niagara Falls every second? Moving water is a great source of renewable energy, and two hydroelectric power plants built upstream from the Canadian side of the falls and one hydroelectric power plant built upstream from the U.S. side of the falls efficiently exploit the energy from all that water. Such hydroelectric plants use turbines, rotors, generators, and other complicated equipment to supply us with electricity for our homes and businesses 24 hours every day. Hydroelectric plant technicians monitor and control the activities associated with hydroelectric generation. They operate, maintain, and troubleshoot all plant equipment to ensure that the hydroelectric plant runs at peak performance.
Do You Have the Skills and Characteristics of a Hydroelectric Plant Technician?

Core Tasks
Think about if you'd like the typical tasks a Hydroelectric Plant Technician might do:
Operate high voltage switches or related devices in hydropower stations.
Identify or address malfunctions of hydroelectric plant operational equipment, such as generators, transformers, or turbines.
Inspect water-powered electric generators or auxiliary equipment in hydroelectric plants to verify proper operation or to determine maintenance or repair needs.
Implement load or switching orders in hydroelectric plants, in accordance with specifications or instructions.
Start, adjust, or stop generating units, operating valves, gates, or auxiliary equipment in hydroelectric power generating plants.
Perform preventive or corrective containment or cleanup measures in hydroelectric plants to prevent environmental contamination.
Maintain or repair hydroelectric plant electrical, mechanical, or electronic equipment, such as motors, transformers, voltage regulators, generators, relays, battery systems, air compressors, sump pumps, gates, or valves.
Operate hydroelectric plant equipment, such as turbines, pumps, valves, gates, fans, electric control boards, or battery banks.
Communicate status of hydroelectric operating equipment to dispatchers or supervisors.
Monitor hydroelectric power plant equipment operation and performance, adjusting to performance specifications, as necessary.
Take readings and record data, such as water levels, temperatures, or flow rates.
Install or calibrate electrical or mechanical equipment, such as motors, engines, switchboards, relays, switch gears, meters, pumps, hydraulics, or flood channels.
Lift and move loads, using cranes, hoists, and rigging, to install or repair hydroelectric system equipment or infrastructure.
Maintain logs, reports, work requests, or other records of work performed in hydroelectric plants.
Change oil, hydraulic fluid, or other lubricants to maintain condition of hydroelectric plant equipment.
Perform tunnel or field inspections of hydroelectric plant facilities or resources.
Connect metal parts or components in hydroelectric plants by welding, soldering, riveting, tapping, bolting, bonding, or screwing.
Erect scaffolds, platforms, or hoisting frames to access hydroelectric plant machinery or infrastructure for repair or replacement.
Cut, bend, or shape metal for applications in hydroelectric plants, using equipment such as hydraulic benders or pipe threaders.
Please create a free account to view this career and access our full library of over 160 STEM careers.
With a free account you will have access to our full library of over 160 STEM careers. Each career profile includes detailed information to help you learn about a career and the requirements to get there. You can explore:
salary information by state
recommended high school coursework
fun projects and activities to test out a career
videos and interviews with professionals in the field
details on what a day on the job is like