Photonics Technician
Overview and Key Facts

Education
Associate's degree

Median Pay
$61,950

Job Growth
2.10%
(Below US Average)

Jobs in 2031
78,900
What Do They Do?
A photonics technician could...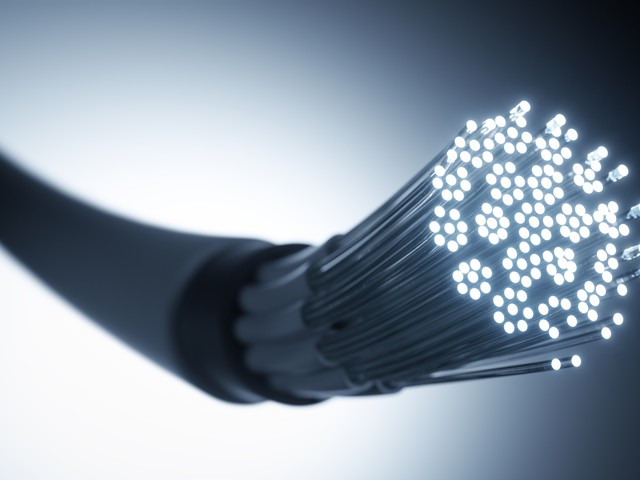 Help research new fiber-optic fabrication methods so information can travel faster and more efficiently.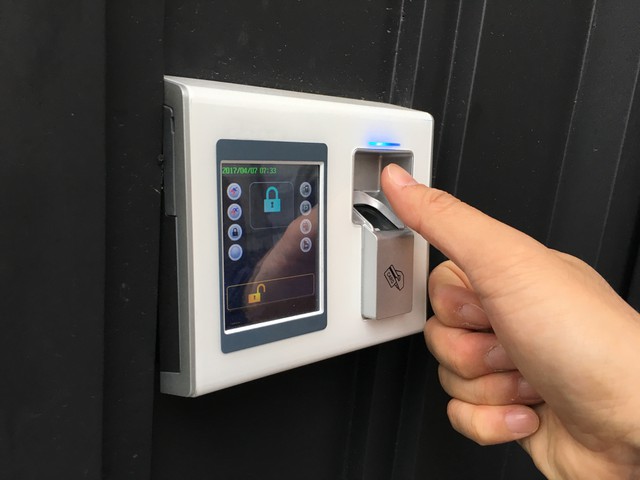 Work on the manufacturing and maintenance of optical fingerprint scanners for a security company.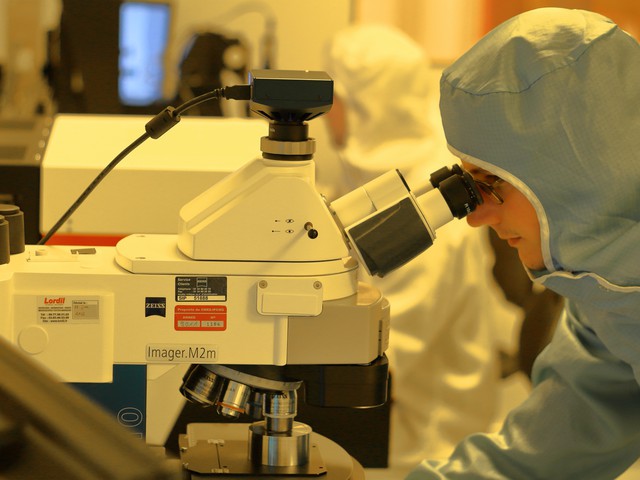 Adjust and maintain sophisticated optical light microscopes for best image quality.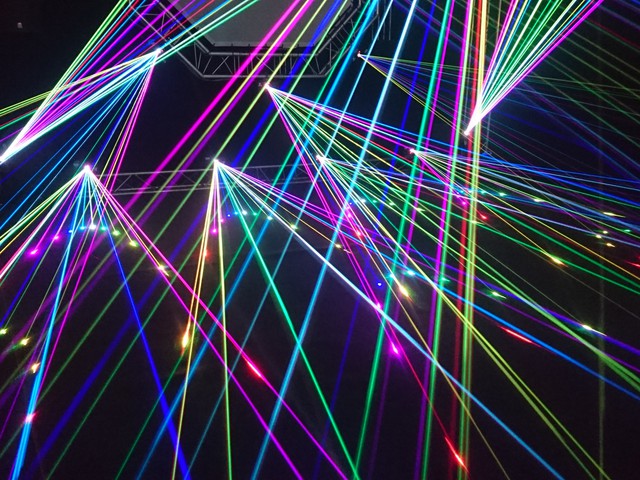 Plan, obtain, and integrate the lasers needed to create top-quality laser shows.
Overview

Listen to this section
Do you enjoy watching cable television, texting on your phone, and surfing the Internet? Do you know anyone who has had eye surgery and been back to normal the next day? Many of the advances in telecommunications and medicine are due to laser and fiber-optic technology. This technology has led to devices that provide faster and richer communication, advanced surgeries, and faster healing times, as well as amazing robotics for manufacturing. But, as with all equipment, someone has to install and maintain it. That is what photonics technicians do. These professionals are responsible for building, installing, testing, and maintaining optical and fiber-optic equipment such as lasers, lenses, and optics systems. Photonics technicians contribute to the technology that has drastically changed how we communicate and how we live.
Do You Have the Skills and Characteristics of a Photonics Technician?

Core Tasks
Think about if you'd like the typical tasks a Photonics Technician might do:
Maintain clean working environments, according to clean room standards.
Compute or record photonic test data.
Adjust or maintain equipment, such as lasers, laser systems, microscopes, oscilloscopes, pulse generators, power meters, beam analyzers, or energy measurement devices.
Set up or operate assembly or processing equipment, such as lasers, cameras, die bonders, wire bonders, dispensers, reflow ovens, soldering irons, die shears, wire pull testers, temperature or humidity chambers, or optical spectrum analyzers.
Document procedures, such as calibration of optical or fiber optic equipment.
Perform diagnostic analyses of processing steps, using analytical or metrological tools, such as microscopy, profilometry, or ellipsometry devices.
Assist engineers in the development of new products, fixtures, tools, or processes.
Mix, pour, or use processing chemicals or gases according to safety standards or established operating procedures.
Assist scientists or engineers in the conduct of photonic experiments.
Assemble fiber optical, optoelectronic, or free-space optics components, subcomponents, assemblies, or subassemblies.
Set up or operate prototype or test apparatus, such as control consoles, collimators, recording equipment, or cables.
Test or perform failure analysis for optomechanical or optoelectrical products, according to test plans.
Assemble or adjust parts or related electrical units of prototypes to prepare for testing.
Recommend optical or optic equipment design or material changes to reduce costs or processing times.
Monitor inventory levels and order supplies as necessary.
Please create a free account to view this career and access our full library of over 160 STEM careers.
With a free account you will have access to our full library of over 160 STEM careers. Each career profile includes detailed information to help you learn about a career and the requirements to get there. You can explore:
salary information by state
recommended high school coursework
fun projects and activities to test out a career
videos and interviews with professionals in the field
details on what a day on the job is like