Robotics Engineer
Overview and Key Facts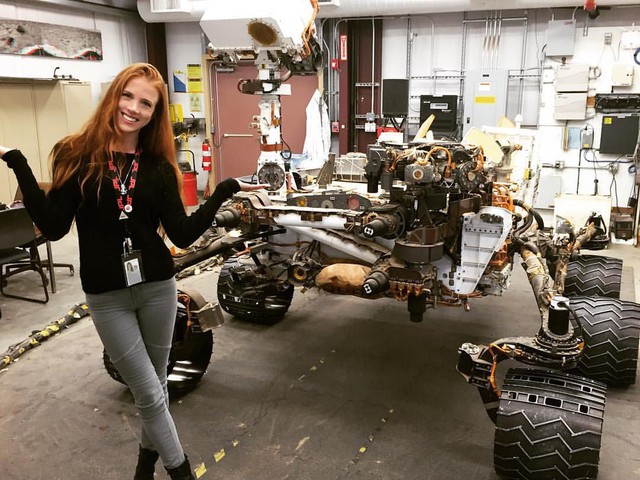 Education
Bachelor's degree

Median Pay
$100,640

Job Growth
0.00%
(Below US Average)

Jobs in 2031
168,600
What Do They Do?
A robotics engineer could...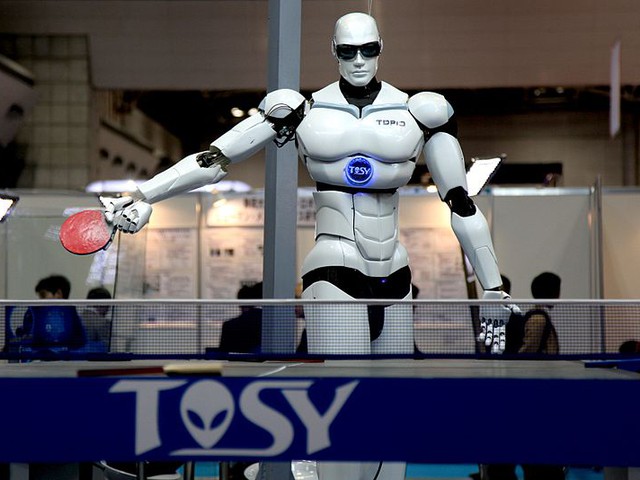 Invent the next generation of robotic toys, like this table-tennis-playing humanoid.
Build cool animatronic equipment and special effects for amusement parks and the entertainment industry.
Increase manufacturing capacity by creating specialized robots for each automatable task.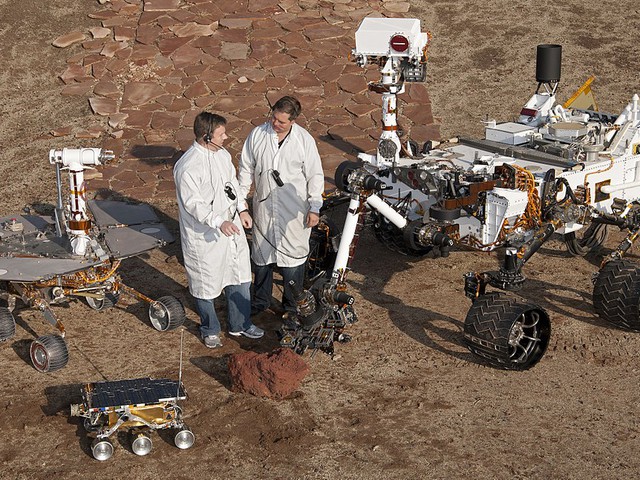 Design robots to explore where humans cannot, like the depths of the ocean or faraway planets.
Overview

Listen to this section
Have you watched "The Transformers" cartoon series or seen the "Transformers" movies? Both shows are about how good and evil robots fight each other and the humans who get in the middle. Many TV shows and movies show robots and humans interacting with each other. While this is, at present, fantasy, in real life robots play a helpful role. Robots do jobs that can be dangerous for humans. For example, some robots defuse landmines in war-stricken countries; others work in harsh environments like the bottom of the ocean and on the planet Mars. At the heart of every robot is a robotics engineer who thinks about what a robot needs to do and works with several engineering disciplines to design and put together the perfect piece of equipment.
Do You Have the Skills and Characteristics of a Robotics Engineer?

Core Tasks
Think about if you'd like the typical tasks a Robotics Engineer might do:
Review or approve designs, calculations, or cost estimates.
Process or interpret signals or sensor data.
Debug robotics programs.
Build, configure, or test robots or robotic applications.
Create back-ups of robot programs or parameters.
Provide technical support for robotic systems.
Design end-of-arm tooling.
Design robotic systems, such as automatic vehicle control, autonomous vehicles, advanced displays, advanced sensing, robotic platforms, computer vision, or telematics systems.
Supervise technologists, technicians, or other engineers.
Design software to control robotic systems for applications, such as military defense or manufacturing.
Conduct research on robotic technology to create new robotic systems or system capabilities.
Investigate mechanical failures or unexpected maintenance problems.
Integrate robotics with peripherals, such as welders, controllers, or other equipment.
Evaluate robotic systems or prototypes.
Install, calibrate, operate, or maintain robots.
Conduct research into the feasibility, design, operation, or performance of robotic mechanisms, components, or systems, such as planetary rovers, multiple mobile robots, reconfigurable robots, or man-machine interactions.
Document robotic application development, maintenance, or changes.
Design automated robotic systems to increase production volume or precision in high-throughput operations, such as automated ribonucleic acid (RNA) analysis or sorting, moving, or stacking production materials.
Write algorithms or programming code for ad hoc robotic applications.
Make system device lists or event timing charts.
Please create a free account to view this career and access our full library of over 160 STEM careers.
With a free account you will have access to our full library of over 160 STEM careers. Each career profile includes detailed information to help you learn about a career and the requirements to get there. You can explore:
salary information by state
recommended high school coursework
fun projects and activities to test out a career
videos and interviews with professionals in the field
details on what a day on the job is like