Semiconductor Processor
Overview and Key Facts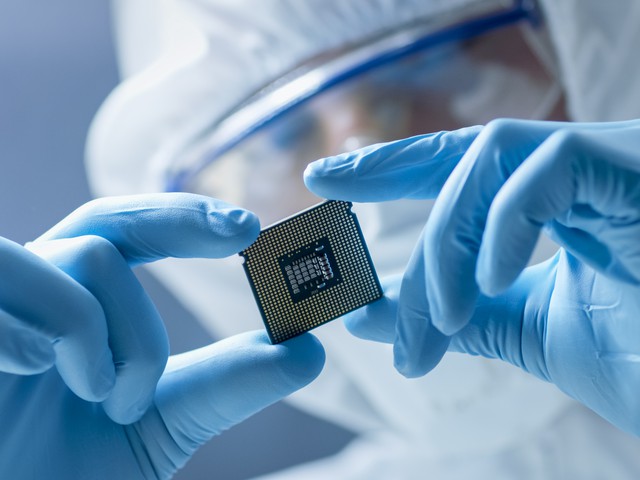 Education
High school diploma or equivalent

Median Pay
$39,870

Job Growth
3.40%
(US Average)

Jobs in 2031
27,900
What Do They Do?
A semiconductor processor could...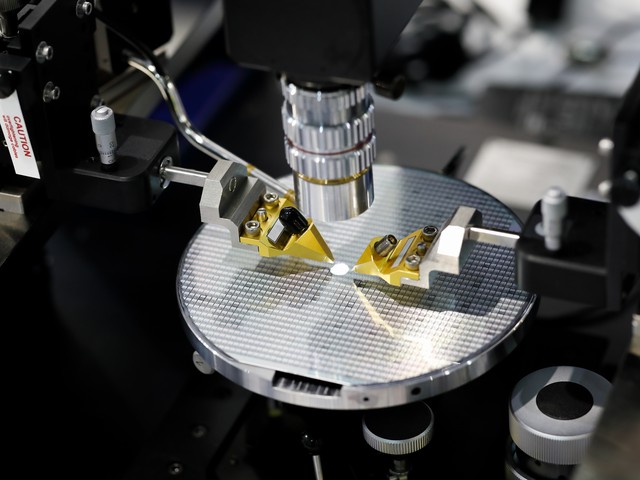 Polish semiconductor wafers and make tiny circuits on their surfaces.
Help develop the fabrication process that makes a microprocessor for use in a hearing aid.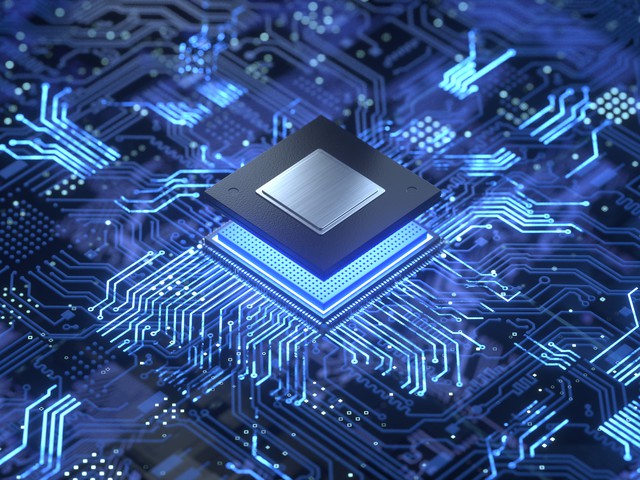 Manufacture the fastest computer processing unit (CPU) available.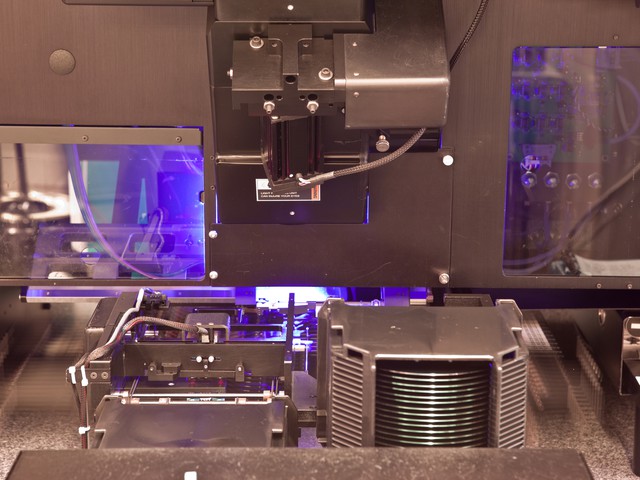 Troubleshoot and fix problems in equipment used to make semiconductor devices.
Overview

Listen to this section
What do traffic lights, lasers, and microchips have in common? They are made from special materials called
semiconductors.
Semiconductors have helped revolutionize technology. If you enjoy hands-on work and are interested in participating in cutting-edge semiconductor technology, then a career as a semiconductor processor maybe of interest to you!
Do You Have the Skills and Characteristics of a Semiconductor Processor?

Monitoring

:

?

Monitoring/Assessing performance of yourself, other individuals, or organizations to make improvements or take corrective action.
Core Tasks
Think about if you'd like the typical tasks a Semiconductor Processor might do:
Manipulate valves, switches, and buttons, or key commands into control panels to start semiconductor processing cycles.
Inspect materials, components, or products for surface defects and measure circuitry, using electronic test equipment, precision measuring instruments, microscope, and standard procedures.
Maintain processing, production, and inspection information and reports.
Clean semiconductor wafers using cleaning equipment, such as chemical baths, automatic wafer cleaners, or blow-off wands.
Study work orders, instructions, formulas, and processing charts to determine specifications and sequence of operations.
Load and unload equipment chambers and transport finished product to storage or to area for further processing.
Clean and maintain equipment, including replacing etching and rinsing solutions and cleaning bath containers and work area.
Place semiconductor wafers in processing containers or equipment holders, using vacuum wand or tweezers.
Please create a free account to view this career and access our full library of over 160 STEM careers.
With a free account you will have access to our full library of over 160 STEM careers. Each career profile includes detailed information to help you learn about a career and the requirements to get there. You can explore:
salary information by state
recommended high school coursework
fun projects and activities to test out a career
videos and interviews with professionals in the field
details on what a day on the job is like