Solar Energy Systems Engineer
Overview and Key Facts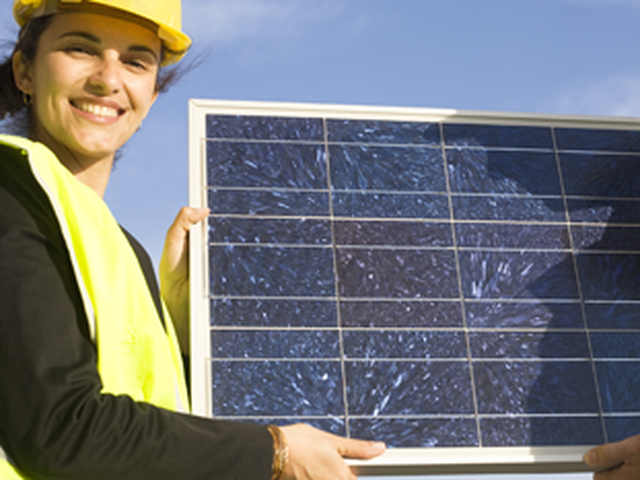 Education
Bachelor's degree

Median Pay
$99,040

Job Growth
1.30%
(Below US Average)

Jobs in 2029
172,300
What Do They Do?
A solar energy systems engineer could...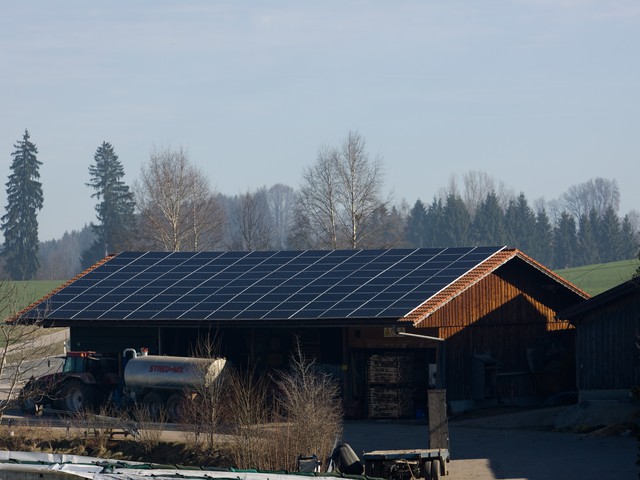 Help a dairy farmer become energy independent by designing a solar photovoltaic system that will fit on a barn roof.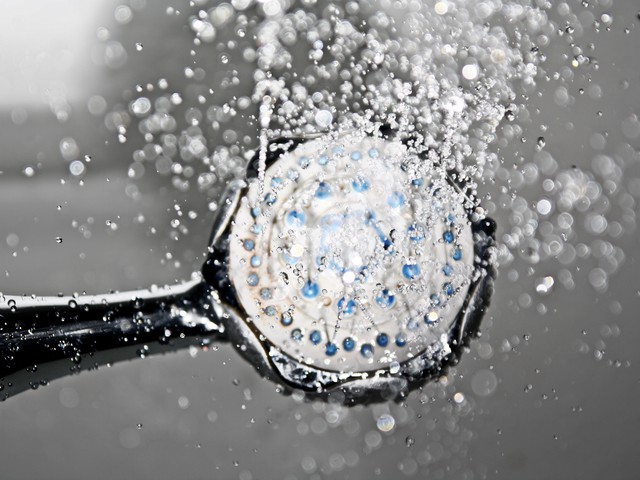 Design a solar hot-water heater for a home so that a family can enjoy long, hot showers without increasing their energy bill.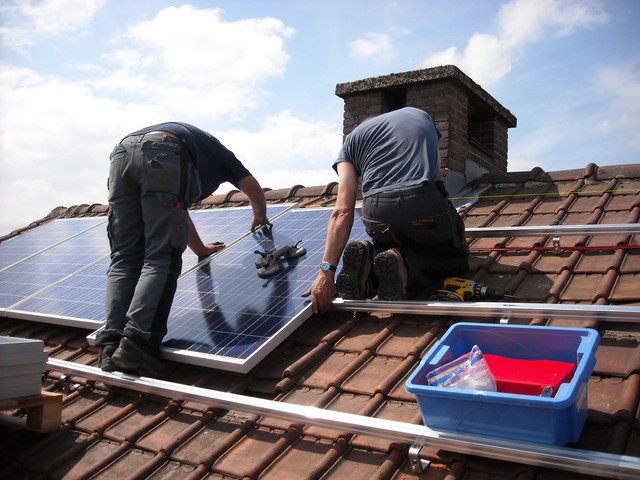 Oversee the installation of a home solar energy system to make sure it is all done properly.
Draw up blueprints of a solar photovoltaic system to be installed on the sides of a new skyscraper.
Overview
Does the idea of harvesting the enormous power of the sun interest you? If you find this exciting, then you should think about installing solar photovoltaic panels on your house to collect free electricity from the sun. But how energy efficient is your home already? Can it get better? How many panels would your house need? What would the system look like? You can get the answers to these questions and more from your local solar energy systems engineer. These engineers help their residential and commercial clients save on their electric bills and reduce their carbon footprint by performing energy audits and picking and designing the right solar energy system for them.
Do You Have the Skills and Characteristics of a Solar Energy Systems Engineer?

Core Tasks
Think about if you'd like the typical tasks a Solar Energy Systems Engineer might do:
Create plans for solar energy system development, monitoring, and evaluation activities.
Conduct engineering site audits to collect structural, electrical, and related site information for use in the design of residential or commercial solar power systems.
Design or coordinate design of photovoltaic (PV) or solar thermal systems, including system components, for residential and commercial buildings.
Create electrical single-line diagrams, panel schedules, or connection diagrams for solar electric systems, using computer-aided design (CAD) software.
Review specifications and recommend engineering or manufacturing changes to achieve solar design objectives.
Develop design specifications and functional requirements for residential, commercial, or industrial solar energy systems or components.
Provide technical direction or support to installation teams during installation, start-up, testing, system commissioning, or performance monitoring.
Perform computer simulation of solar photovoltaic (PV) generation system performance or energy production to optimize efficiency.
Develop standard operation procedures and quality or safety standards for solar installation work.
Create checklists for review or inspection of completed solar installation projects.
Test or evaluate photovoltaic (PV) cells or modules.
Perform thermal, stress, or cost reduction analyses for solar systems.
Please create a free account to view this career and access our full library of over 160 STEM careers.
With a free account you will have access to our full library of over 160 STEM careers. Each career profile includes detailed information to help you learn about a career and the requirements to get there. You can explore:
salary information by state
recommended high school coursework
fun projects and activities to test out a career
videos and interviews with professionals in the field
details on what a day on the job is like