Solar Photovoltaic Installer
Overview and Key Facts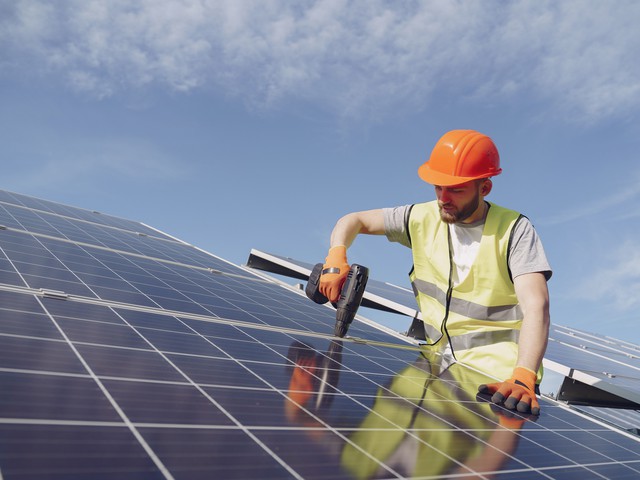 Education
High school diploma or equivalent

Median Pay
$44,890

Job Growth
50.50%
(Above US Average)

Jobs in 2029
18,100
What Do They Do?
A solar photovoltaic installer could...
Fit a set of photovoltaic panels to the contours of a building's roof.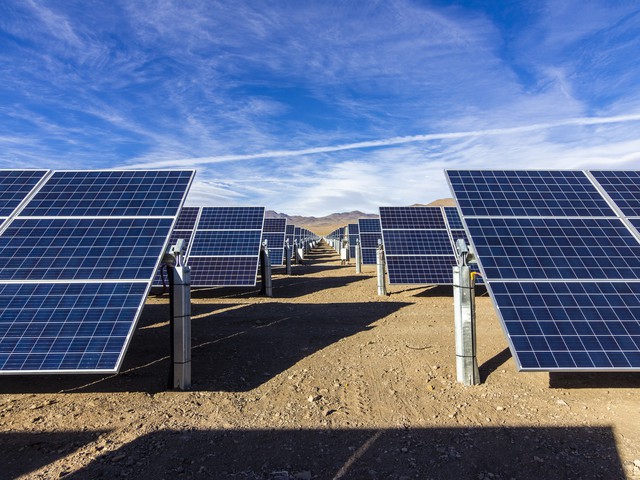 Help power a military base by installing photovoltaic panels in a desert nearby.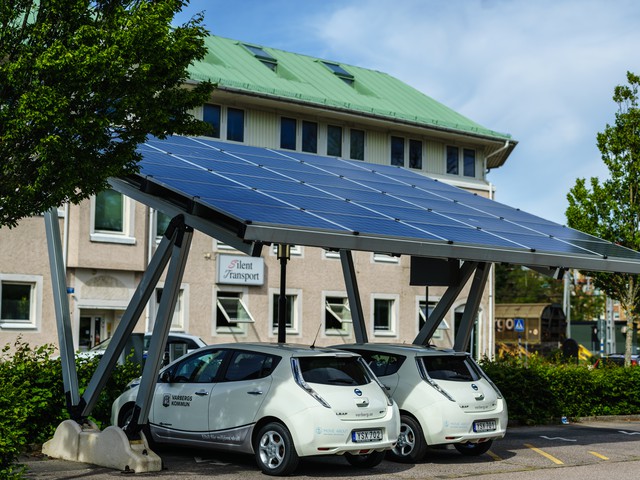 Reinforce a carport roof to make sure it can withstand the weight of multiple photovoltaic panels.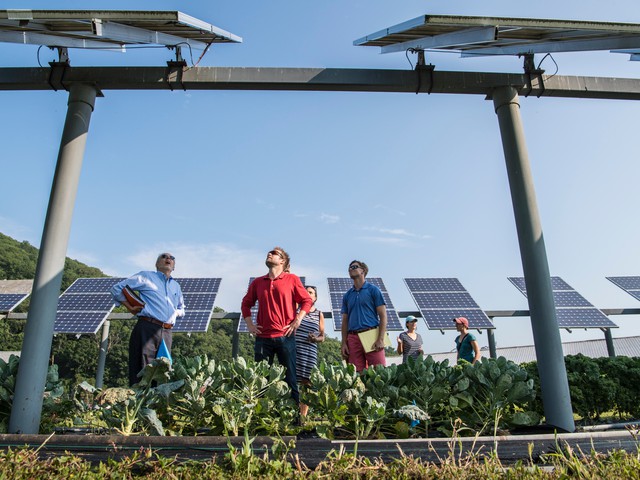 Identify and replace damaged photovoltaic panels at a solar energy farm.
Overview
Would you like knowing that what you do every day helps the environment and saves money? Well, that is what solar photovoltaic installers do. They outfit buildings and large solar energy farms with photovoltaic systems that convert free sunlight into clean and renewable energy. This is an exciting, emerging field that will enable you to combine a passion for the environment with mechanical and electrical skills.
Do You Have the Skills and Characteristics of a Solar Photovoltaic Installer?

Core Tasks
Think about if you'd like the typical tasks a Solar Photovoltaic Installer might do:
Install photovoltaic (PV) systems in accordance with codes and standards, using drawings, schematics, and instructions.
Assemble solar modules, panels, or support structures, as specified.
Apply weather sealing to array, building, or support mechanisms.
Determine appropriate sizes, ratings, and locations for all system overcurrent devices, disconnect devices, grounding equipment, and surge suppression equipment.
Install module array interconnect wiring, implementing measures to disable arrays during installation.
Identify methods for laying out, orienting, and mounting modules or arrays to ensure efficient installation, electrical configuration, or system maintenance.
Identify electrical, environmental, and safety hazards associated with photovoltaic (PV) installations.
Examine designs to determine current requirements for all parts of the photovoltaic (PV) system electrical circuit.
Check electrical installation for proper wiring, polarity, grounding, or integrity of terminations.
Test operating voltages to ensure operation within acceptable limits for power conditioning equipment, such as inverters and controllers.
Identify and resolve any deficiencies in photovoltaic (PV) system installation or materials.
Identify installation locations with proper orientation, area, solar access, or structural integrity for photovoltaic (PV) arrays.
Program, adjust, or configure inverters and controls for desired set points and operating modes.
Visually inspect and test photovoltaic (PV) modules or systems.
Install required labels on solar system components and hardware.
Determine photovoltaic (PV) system designs or configurations based on factors such as customer needs, expectations, and site conditions.
Determine materials, equipment, and installation sequences necessary to maximize installation efficiency.
Determine connection interfaces for additional subpanels or for connecting photovoltaic (PV) systems with utility services or other power generation sources.
Perform routine photovoltaic (PV) system maintenance on modules, arrays, batteries, power conditioning equipment, safety systems, structural systems, weather sealing, or balance of systems equipment.
Install active solar systems, including solar collectors, concentrators, pumps, or fans.
Activate photovoltaic (PV) systems to verify system functionality and conformity to performance expectations.
Demonstrate system functionality and performance, including start-up, shut-down, normal operation, and emergency or bypass operations.
Measure and analyze system performance and operating parameters to assess operating condition of systems or equipment.
Compile or maintain records of system operation, performance, and maintenance.
Please create a free account to view this career and access our full library of over 160 STEM careers.
With a free account you will have access to our full library of over 160 STEM careers. Each career profile includes detailed information to help you learn about a career and the requirements to get there. You can explore:
salary information by state
recommended high school coursework
fun projects and activities to test out a career
videos and interviews with professionals in the field
details on what a day on the job is like