Weatherization Installer or Technician
Overview and Key Facts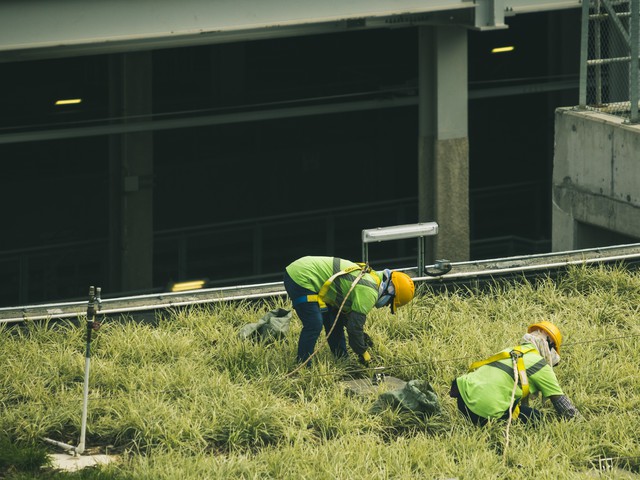 Education
High school diploma or equivalent

Median Pay
$39,850

Job Growth
4.00%
(US Average)

Jobs in 2031
34,400
What Do They Do?
A weatherization installer or technician could...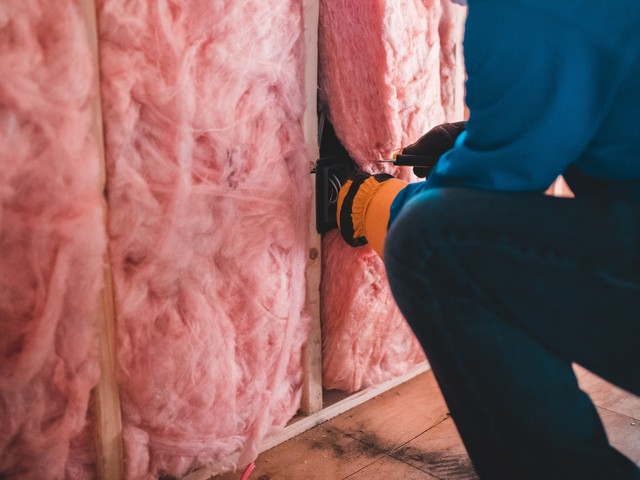 Help a family save money by installing insulation in the home's attic and crawlspace.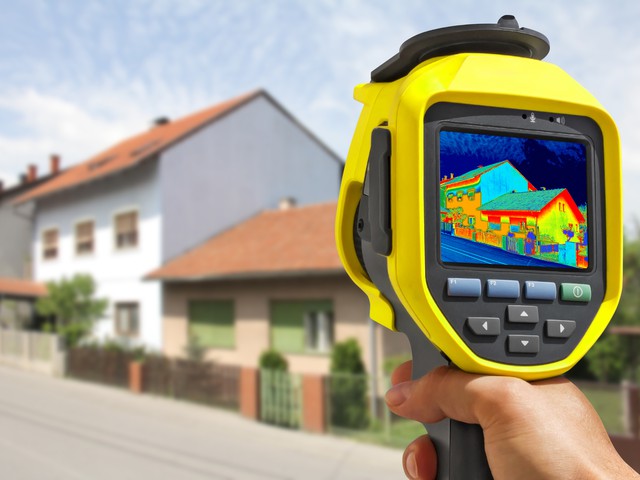 Perform an energy audit on a home to decide what weatherization techniques are most cost effective.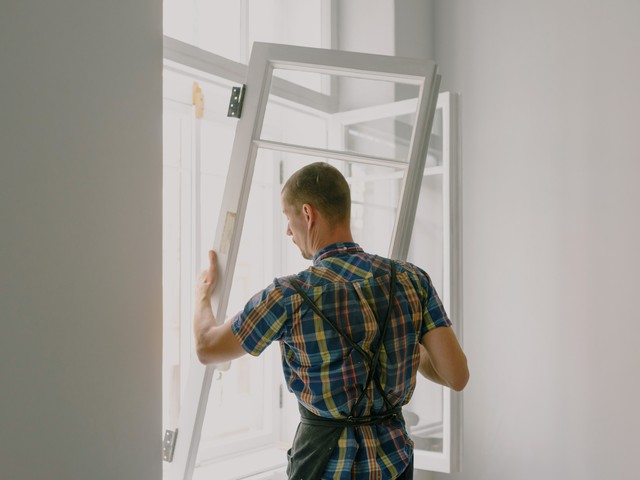 Install energy efficient windows to keep a house cooler in the summer and warmer in the winter.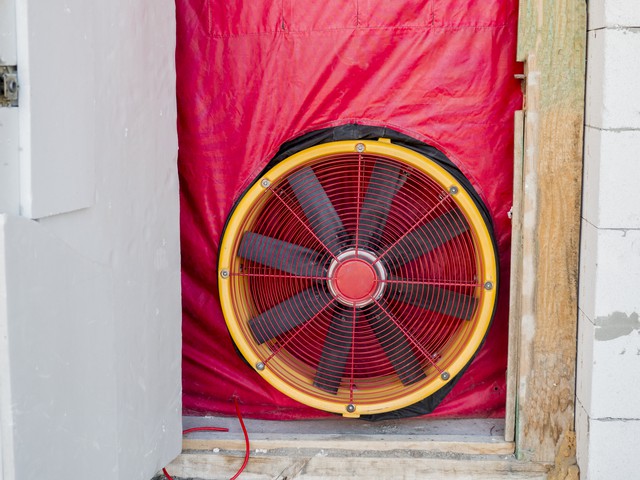 Conduct a blower door test to evaluate how leaky a house is and determine the best way to fix the leaks.
Overview

Listen to this section
Houses are made up of walls, doors, windows, ducts, and attics. Our lives are centered around the rooms where we eat, sleep, and spend time with our friends and family. But, while walls, doors, windows, and ducts shelter us, they can also cost money in wasted energy. If any of these things "leak"—if they are not sealed tight or insulated—your house can be subject to changes in the weather, becoming too hot in summer or too cold in winter. In either case, keeping a "leaky" house comfortable can make the air-conditioning system or heating system work harder than necessary. Weatherization installers or technicians work on the homes of their clients to insulate, stop any potential leaks, and make their clients' homes more energy efficient and comfortable. This is a green career that combines mechanical skills with helping people.
Do You Have the Skills and Characteristics of a Weatherization Installer or Technician?

Core Tasks
Think about if you'd like the typical tasks a Weatherization Installer or Technician might do:
Test combustible appliances, such as gas appliances.
Determine amount of air leakage in buildings, using a blower door machine.
Install and seal air ducts, combustion air openings, or ventilation openings to improve heating and cooling efficiency.
Test and diagnose air flow systems, using furnace efficiency analysis equipment.
Inspect buildings to identify required weatherization measures, including repair work, modification, or replacement.
Recommend weatherization techniques to clients in accordance with needs and applicable energy regulations, codes, policies, or statutes.
Apply insulation materials, such as loose, blanket, board, and foam insulation to attics, crawl spaces, basements, or walls.
Make minor repairs using basic hand or power tools and materials, such as glass, lumber, and drywall.
Contact residents or building owners to schedule appointments.
Prepare and apply weather-stripping, glazing, caulking, or door sweeps to reduce energy losses.
Prepare cost estimates or specifications for rehabilitation or weatherization services.
Wrap air ducts and water lines with insulating materials, such as duct wrap and pipe insulation.
Apply spackling, compounding, or other materials to repair holes in walls.
Clean and maintain tools and equipment.
Explain recommendations, policies, procedures, requirements, or other related information to residents or building owners.
Maintain activity logs, financial transaction logs, or other records of weatherization work performed.
Explain energy conservation measures, such as the use of low flow showerheads and energy-efficient lighting.
Prepare or assist in the preparation of bids, contracts, or written reports related to weatherization work.
Install storm windows or storm doors and verify proper fit.
Wrap water heaters with water heater blankets.
Please create a free account to view this career and access our full library of over 160 STEM careers.
With a free account you will have access to our full library of over 160 STEM careers. Each career profile includes detailed information to help you learn about a career and the requirements to get there. You can explore:
salary information by state
recommended high school coursework
fun projects and activities to test out a career
videos and interviews with professionals in the field
details on what a day on the job is like