Wind Turbine Service Technician
Overview and Key Facts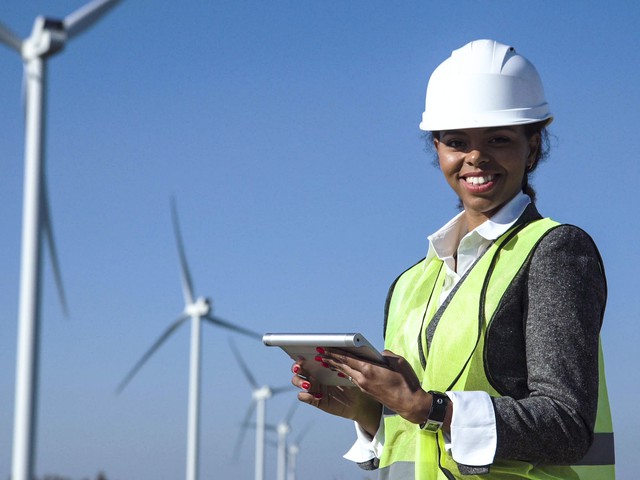 Education
Post high school credential

Median Pay
$56,260

Job Growth
44.30%
(Above US Average)

Jobs in 2031
16,100
What Do They Do?
A wind turbine service technician could...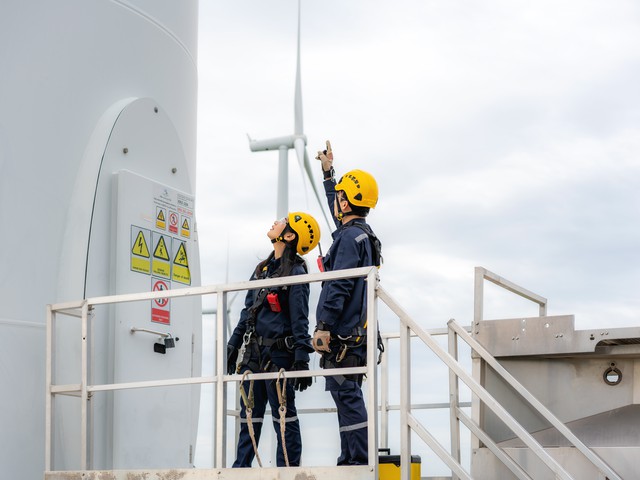 Perform routine inspections on a wind turbine to make sure that it is still sound and performing optimally.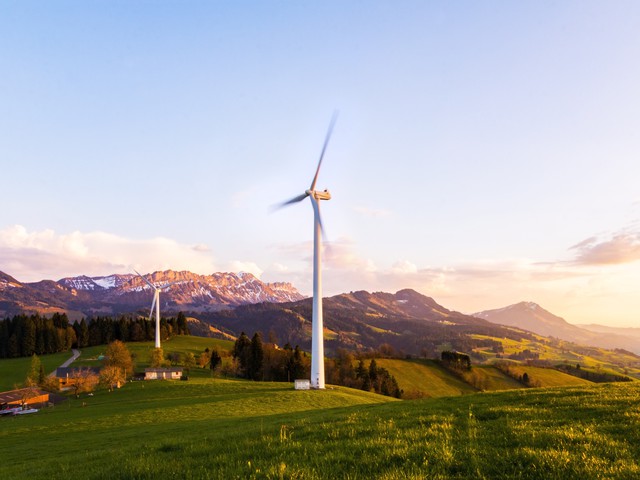 Take decibel readings from wind turbines to help engineers learn how to minimize the noise pollution.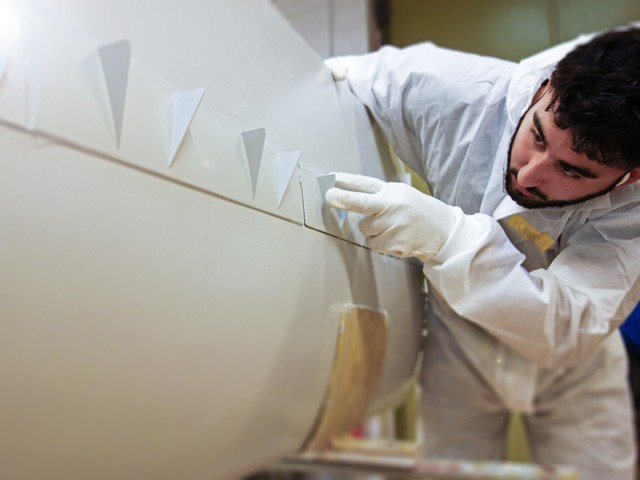 Fix problems and make repairs on the blades of existing wind turbines.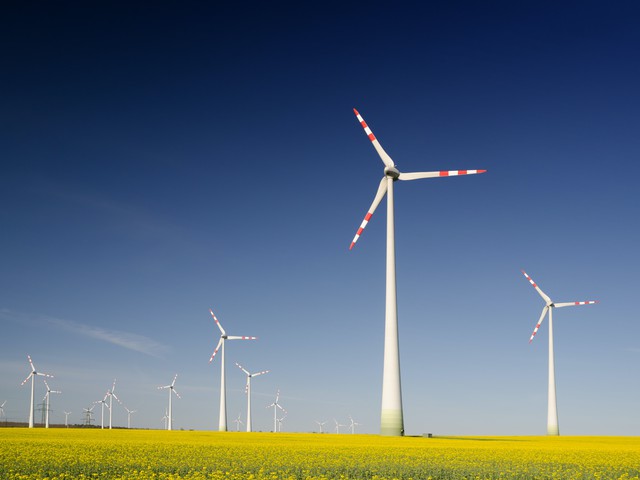 Be part of a team of wind-energy professionals that builds a wind farm.
Overview

Listen to this section
Have you ever seen a wind farm or a collection of wind turbines? When the wind blows, the turbines rotate, turning the wind into energy for communities to use. But in order for the wind turbine to produce the greatest amount of energy efficiently, a wind turbine service technician must inspect, troubleshoot, repair, and ensure that the wind turbine is in good working order. This is a job that requires no fear of heights along with great mechanical aptitude and a good working knowledge of electronics.
Do You Have the Skills and Characteristics of a Wind Turbine Service Technician?

Core Tasks
Think about if you'd like the typical tasks a Wind Turbine Service Technician might do:
Diagnose problems involving wind turbine generators or control systems.
Climb wind turbine towers to inspect, maintain, or repair equipment.
Test electrical components of wind systems with devices, such as voltage testers, multimeters, oscilloscopes, infrared testers, or fiber optic equipment.
Start or restart wind turbine generator systems to ensure proper operations.
Troubleshoot or repair mechanical, hydraulic, or electrical malfunctions related to variable pitch systems, variable speed control systems, converter systems, or related components.
Maintain tool and spare parts inventories required for repair, installation, or replacement services.
Perform routine maintenance on wind turbine equipment, underground transmission systems, wind fields substations, or fiber optic sensing and control systems.
Test structures, controls, or mechanical, hydraulic, or electrical systems, according to test plans or in coordination with engineers.
Collect turbine data for testing or research and analysis.
Inspect or repair fiberglass turbine blades.
Please create a free account to view this career and access our full library of over 160 STEM careers.
With a free account you will have access to our full library of over 160 STEM careers. Each career profile includes detailed information to help you learn about a career and the requirements to get there. You can explore:
salary information by state
recommended high school coursework
fun projects and activities to test out a career
videos and interviews with professionals in the field
details on what a day on the job is like