Audiologist
Overview and Key Facts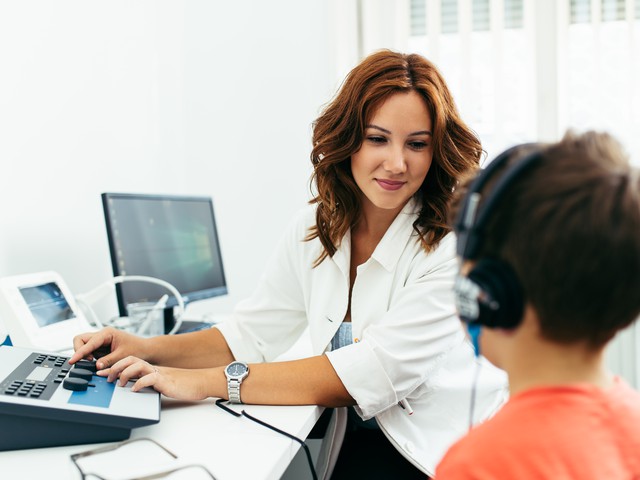 Education
Doctoral or professional degree

Median Pay
$78,950

Job Growth
10.40%
(Above US Average)

Jobs in 2031
16,100
What Do They Do?
An audiologist could...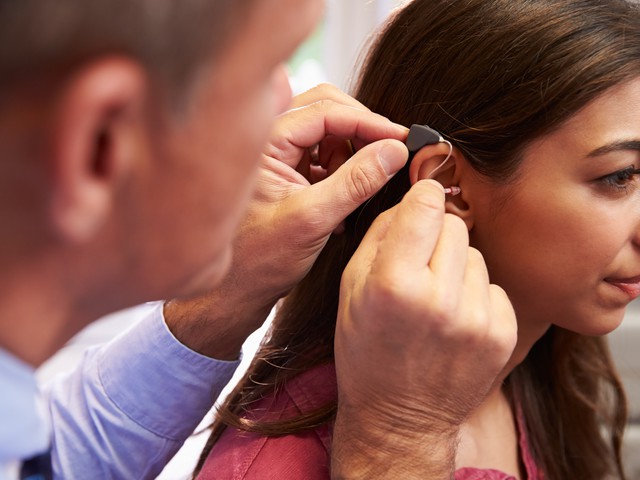 Select, fit, and tune digital hearing aids for people with hearing loss.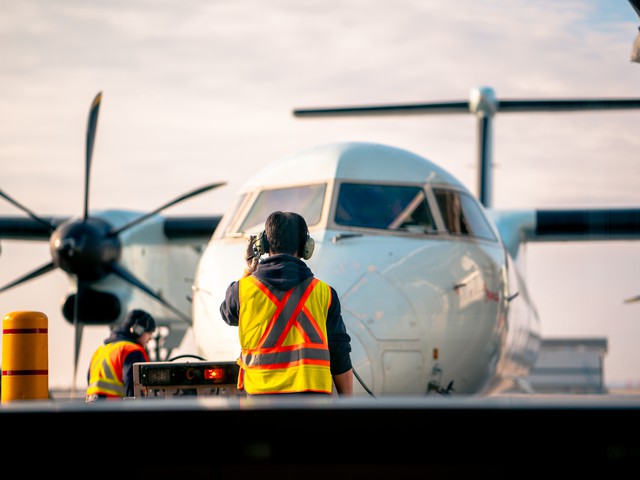 Educate airport ground crew about the importance of using ear protection on the job.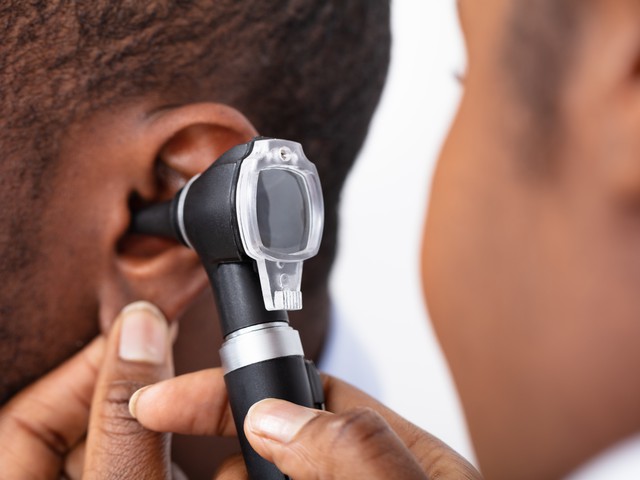 Examine the outer ear and ear drum to check for excessive wax or infections.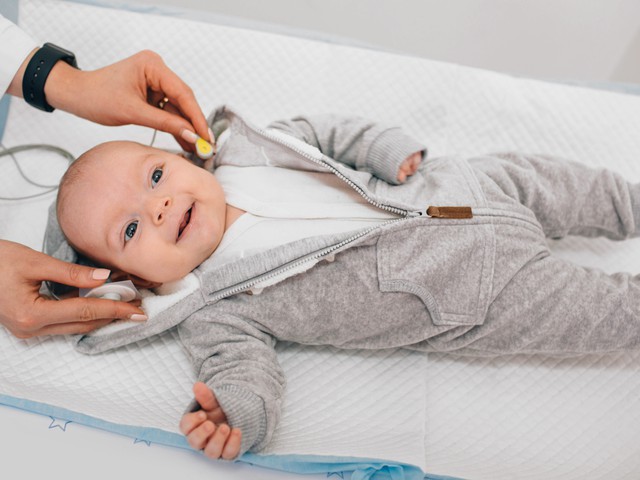 Screen newborns for hearing loss and refer affected patients to appropriate services.
Overview

Listen to this section
On each side of your head is the auditory system, one of the most beautifully designed organs in the human body. The auditory system not only detects sound, but is closely tied to the vestibular system, which helps a person with balance, and knowing how his or her body is moving through space. Audiologists detect, diagnose, and develop treatment plans for people of all ages who have problems with hearing, balance, or spatial positioning. This important work impacts how well a person is able to communicate and function at home, school, and work.
Do You Have the Skills and Characteristics of an Audiologist?

Core Tasks
Think about if you'd like the typical tasks an Audiologist might do:
Administer hearing tests and examine patients to collect information on type and degree of impairment, using specialized instruments and electronic equipment.
Fit, dispense, and repair assistive devices, such as hearing aids.
Maintain patient records at all stages, including initial and subsequent evaluation and treatment activities.
Evaluate hearing and balance disorders to determine diagnoses and courses of treatment.
Program and monitor cochlear implants to fit the needs of patients.
Counsel and instruct patients and their families in techniques to improve hearing and communication related to hearing loss.
Refer patients to additional medical or educational services, if needed.
Monitor patients' progress and provide ongoing observation of hearing or balance status.
Educate and supervise audiology students and health care personnel.
Instruct patients, parents, teachers, or employers in communication strategies to maximize effective receptive communication.
Participate in conferences or training to update or share knowledge of new hearing or balance disorder treatment methods or technologies.
Recommend assistive devices according to patients' needs or nature of impairments.
Plan and conduct treatment programs for patients' hearing or balance problems, consulting with educators, physicians, nurses, psychologists, speech-language pathologists, and other health care personnel, as necessary.
Work with multidisciplinary teams to assess and rehabilitate recipients of implanted hearing devices through auditory training and counseling.
Advise educators or other medical staff on hearing or balance topics.
Provide information to the public on hearing or balance topics.
Examine and clean patients' ear canals.
Engage in marketing activities, such as developing marketing plans, to promote business for private practices.
Perform administrative tasks, such as managing office functions and finances.
Measure noise levels in workplaces and conduct hearing conservation programs in industry, military, schools, and communities.
Conduct or direct research on hearing or balance topics and report findings to help in the development of procedures, technology, or treatments.
Develop and supervise hearing screening programs.
Please create a free account to view this career and access our full library of over 160 STEM careers.
With a free account you will have access to our full library of over 160 STEM careers. Each career profile includes detailed information to help you learn about a career and the requirements to get there. You can explore:
salary information by state
recommended high school coursework
fun projects and activities to test out a career
videos and interviews with professionals in the field
details on what a day on the job is like