Certified Diabetes Educator
Overview and Key Facts

Education
Bachelor's degree

Median Pay
$77,600

Job Growth
6.20%
(Above US Average)

Jobs in 2031
3,326,000
What Do They Do?
A certified diabetes educator could...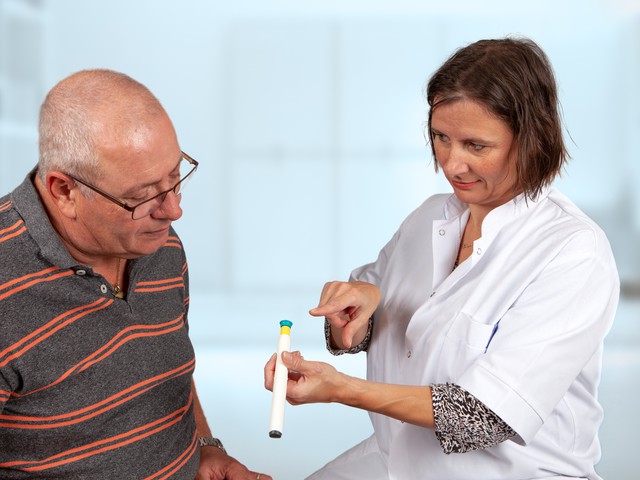 Help a person with diabetes understand when they should give themselves an insulin injection.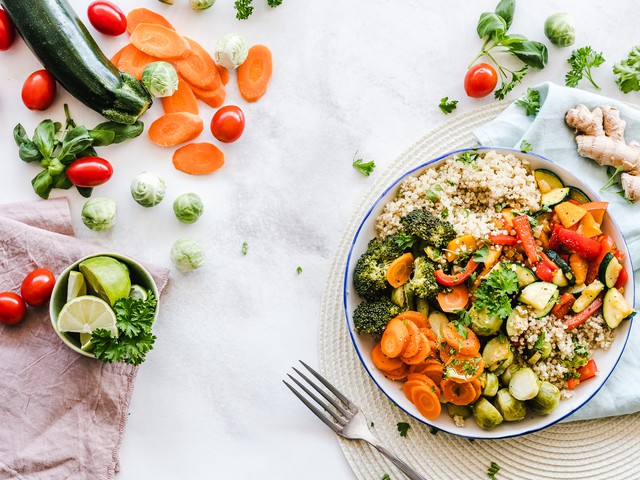 Help a person with diabetes come up with guidelines for a diet.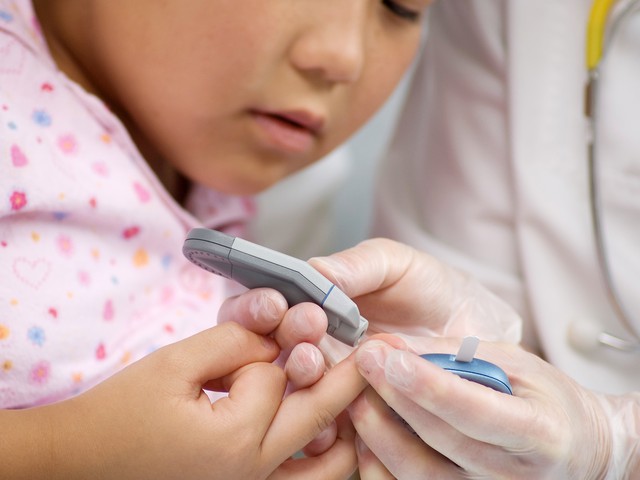 Show a child who has type I diabetes how to monitor their blood glucose levels.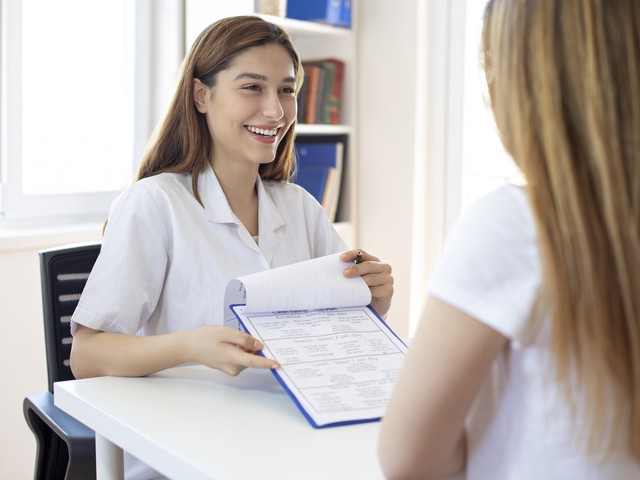 Perform regular health assessments on a patient with diabetes.
Overview

Listen to this section
Who does a diabetic turn to if they have questions or do not understand how to manage their disease? They consult a certified diabetes educator. These diabetes experts work with people who have diabetes (or pre-diabetes) so they know how to manage their condition. This can include educating people about how to measure and control their blood sugar levels, giving specific diet and exercise recommendations, and providing emotional support. Certified diabetes educators present health information in ways that their audience can relate to, and are sensitive to cultural differences.
Do You Have the Skills and Characteristics of a Certified Diabetes Educator?

Writing

:

?

Communicating effectively in writing as appropriate for the needs of the audience

Cultural Sensitivity

:

?

Acting with awareness of cultural differences
Core Tasks
Think about if you'd like the typical tasks a Certified Diabetes Educator might do:
Explain how diabetes treatments and drugs work to people who do not have a medical background.
Review a diabetic patient's medical records to fully understand their situation.
Show a newly diagnosed diabetic patient how to measure their blood glucose levels, and tell them about the ranges they may expect to see.
Talk to a newly diagnosed diabetic patient about what to do in a diabetes-related emergency.
Show a newly diagnosed diabetic patient how to administer their own insulin injections.
Help a newly diagnosed diabetic patient (and possibly their family) understand diabetes and its many components, such as causes and self-management, which includes how they may need to modify their lifestyle, dietary habits, and physical activity levels.
Apply knowledge about how different medical drugs for treating diabetes can affect a patient and what to be careful of.
Check to make sure that a treatment plan for a given diabetic patient works with any other complicating factors they may have, such as other medical conditions or prescription drugs.
Perform regular health assessments of diabetic patients.
Develop and give a presentation to a large group of diabetic patients to help them better understand diabetes.
Develop and give a presentation on basic diabetes information to the general public or a classroom and cover such topics as the different types of diabetes, their causes, and treatments.
Prepare and distribute diabetes education materials, including reports, bulletins, and visual aids such as films, videotapes, photographs, and posters.
Manage frequent one-on-one calls with individual diabetic patients who have concerns or issues they want to discuss.
Maintain databases, mailing lists, telephone networks, and other information to facilitate the functioning of diabetes education programs.
Develop, prepare, and coordinate grant applications and grant-related activities to obtain funding for diabetes education programs and related work.
Develop and maintain diabetes education libraries to provide resources for staff and community agencies.
Please create a free account to view this career and access our full library of over 160 STEM careers.
With a free account you will have access to our full library of over 160 STEM careers. Each career profile includes detailed information to help you learn about a career and the requirements to get there. You can explore:
salary information by state
recommended high school coursework
fun projects and activities to test out a career
videos and interviews with professionals in the field
details on what a day on the job is like