Certified Registered Nurse Anesthetist (CRNA)
Overview and Key Facts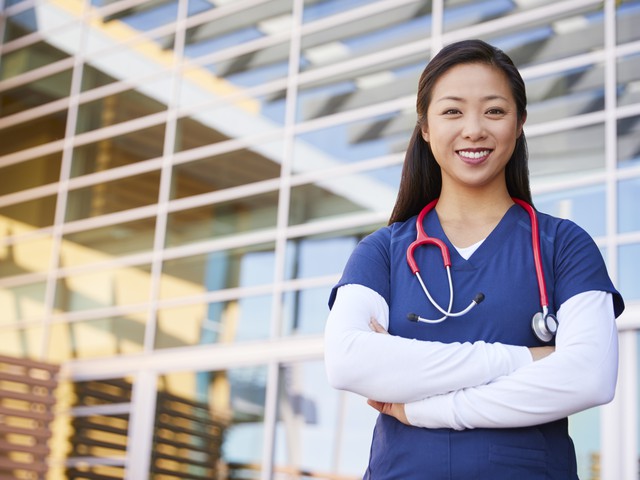 Education
Master's degree

Median Pay
$195,610

Job Growth
11.80%
(Above US Average)

Jobs in 2031
50,500
What Do They Do?
A certified registered nurse anesthetist (CRNA) could...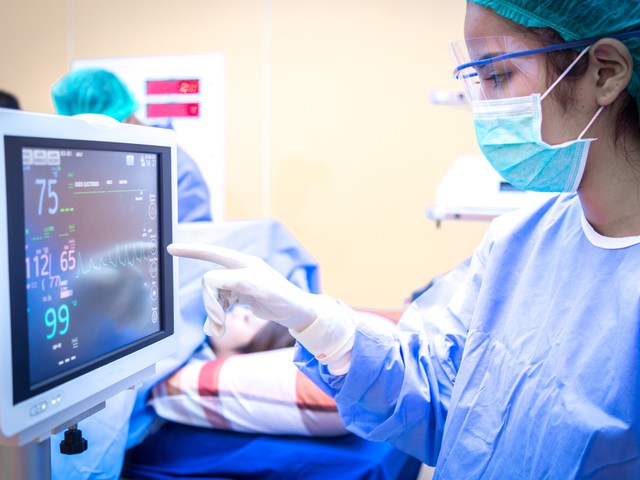 Monitor a patient's heart beat, blood gases, and other vital signs during surgery.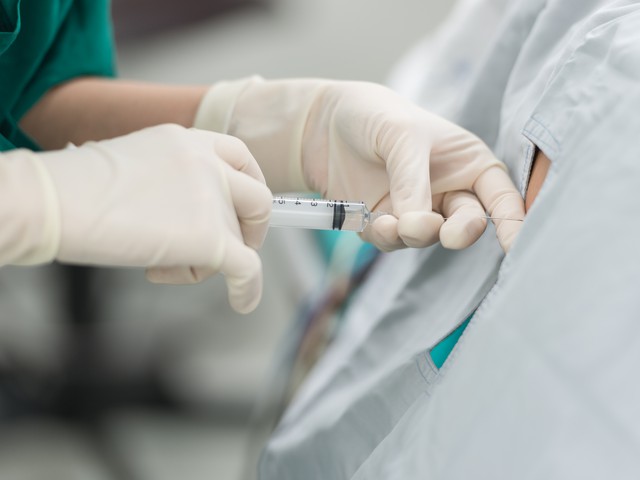 Inject an anesthetic into a woman's spine to relieve her pain during labor.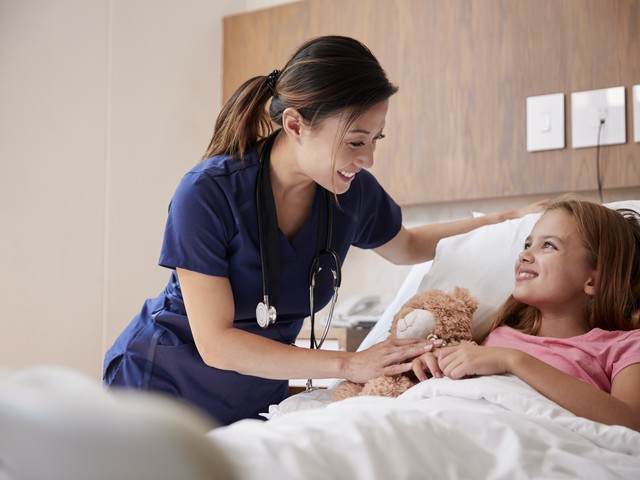 Comfort and relax a child who is about to go in to surgery.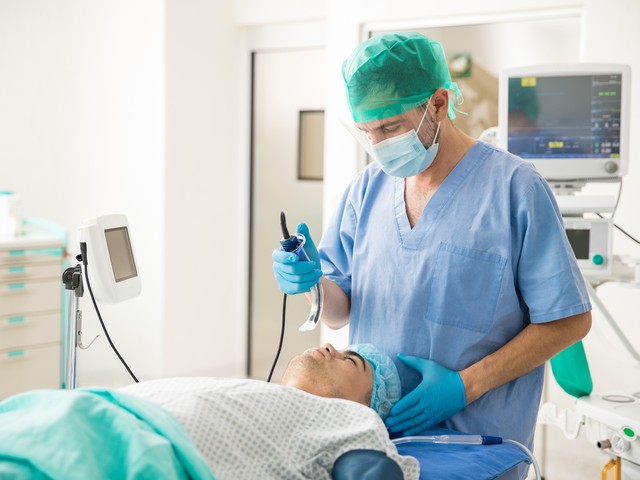 Intubate a patient to ensure their airway stays open and their body gets oxygen.
Overview

Listen to this section
Pain is something that no one enjoys or wants to remember, especially during surgery. Certified registered nurse anesthetists, who share virtually identical responsibilities with anesthesiologist assistants, are key members of anesthesia healthcare teams. Working independently, or under the supervision of an anesthesiologist (a medical doctor), they prepare patients for anesthesia, administer anesthesia, monitor patients closely during surgery, and monitor patients' progress after surgery. They might also be called upon to help relieve pain in intensive care units, labor and delivery suites, and pain care clinics.
Do You Have the Skills and Characteristics of a Certified Registered Nurse Anesthetist (CRNA)?

Core Tasks
Think about if you'd like the typical tasks a Certified Registered Nurse Anesthetist (CRNA) might do:
Manage patients' airway or pulmonary status, using techniques such as endotracheal intubation, mechanical ventilation, pharmacological support, respiratory therapy, and extubation.
Select, prepare, or use equipment, monitors, supplies, or drugs for the administration of anesthetics.
Monitor patients' responses, including skin color, pupil dilation, pulse, heart rate, blood pressure, respiration, ventilation, or urine output, using invasive and noninvasive techniques.
Select, order, or administer anesthetics, adjuvant drugs, accessory drugs, fluids or blood products as necessary.
Perform pre-anesthetic screenings, including physical evaluations and patient interviews, and document results.
Develop anesthesia care plans.
Respond to emergency situations by providing airway management, administering emergency fluids or drugs, or using basic or advanced cardiac life support techniques.
Obtain informed consent from patients for anesthesia procedures.
Assess patients' medical histories to predict anesthesia response.
Select, order, or administer pre-anesthetic medications.
Perform or evaluate the results of diagnostic tests, such as radiographs (x-rays) and electrocardiograms (EKGs).
Perform or manage regional anesthetic techniques, such as local, spinal, epidural, caudal, nerve blocks and intravenous blocks.
Prepare prescribed solutions and administer local, intravenous, spinal, or other anesthetics, following specified methods and procedures.
Administer post-anesthesia medications or fluids to support patients' cardiovascular systems.
Calibrate and test anesthesia equipment.
Evaluate patients' post-surgical or post-anesthesia responses, taking appropriate corrective actions or requesting consultation if complications occur.
Select and prescribe post-anesthesia medications or treatments to patients.
Insert peripheral or central intravenous catheters.
Discharge patients from post-anesthesia care.
Read current literature, talk with colleagues, and participate in professional organizations or conferences to keep abreast of developments in nursing.
Request anesthesia equipment repairs, adjustments, or safety tests.
Insert arterial catheters or perform arterial punctures to obtain arterial blood samples.
Instruct nurses, residents, interns, students, or other staff on topics such as anesthetic techniques, pain management and emergency responses.
Disassemble and clean anesthesia equipment.
Please create a free account to view this career and access our full library of over 160 STEM careers.
With a free account you will have access to our full library of over 160 STEM careers. Each career profile includes detailed information to help you learn about a career and the requirements to get there. You can explore:
salary information by state
recommended high school coursework
fun projects and activities to test out a career
videos and interviews with professionals in the field
details on what a day on the job is like