Occupational Therapist
Overview and Key Facts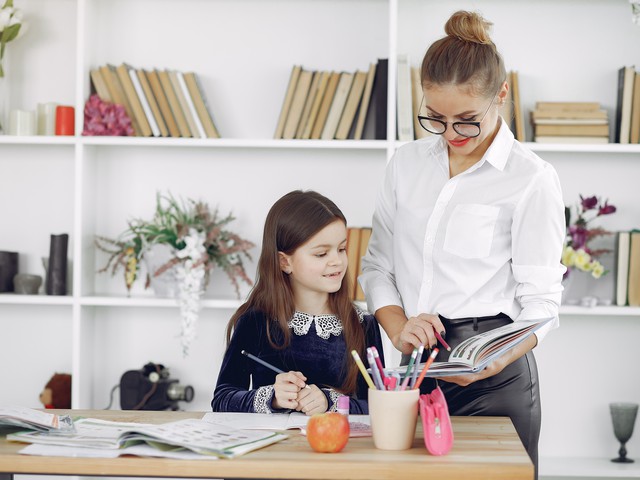 Education
Master's degree

Median Pay
$85,570

Job Growth
13.90%
(Above US Average)

Jobs in 2031
152,500
What Do They Do?
An occupational therapist could...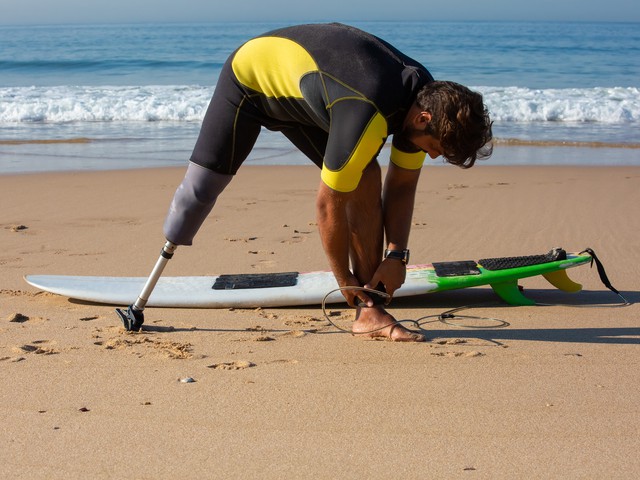 Help a patient figure out ways to continue the activities he or she loves to do after an amputation.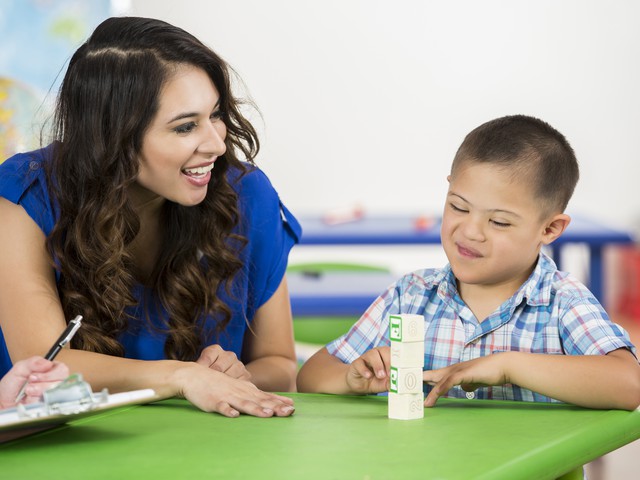 Play specialized games with a developmentally delayed child to help him master fine motor skills.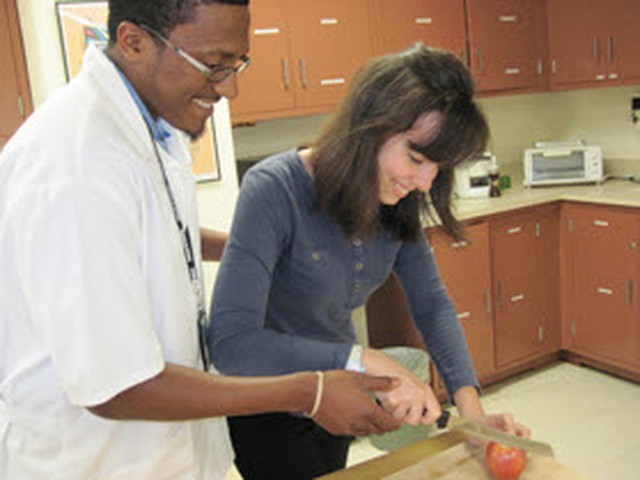 Help a newly disabled person relearn how to do daily tasks, like cooking in her own home.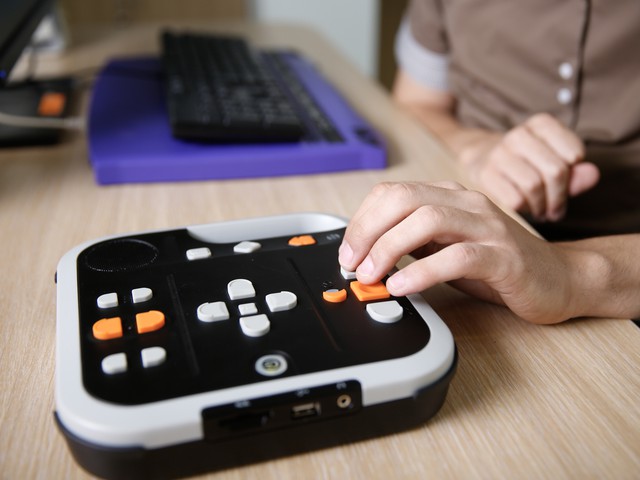 Help patients find adaptive equipment that can assist them in their living and working environments.
Overview

Listen to this section
Think of all the things you do as you go about your day, like putting on your shoes, buttoning your shirt, turning on a faucet, typing on a keyboard, going grocery shopping, picking up laundry, making a sandwich, or using a spoon. Now imagine trying to maintain your independence if an injury or illness made it difficult for you to use your hands, move your arms, or even walk. Occupational therapists are the healthcare providers who help people regain independence by developing or restoring their skills so they can continue functioning in their daily lives.
Do You Have the Skills and Characteristics of an Occupational Therapist?

Core Tasks
Think about if you'd like the typical tasks an Occupational Therapist might do:
Complete and maintain necessary records.
Test and evaluate patients' physical and mental abilities and analyze medical data to determine realistic rehabilitation goals for patients.
Train caregivers in providing for the needs of a patient during and after therapy.
Evaluate patients' progress and prepare reports that detail progress.
Plan, organize, and conduct occupational therapy programs in hospital, institutional, or community settings to help rehabilitate those impaired because of illness, injury or psychological or developmental problems.
Select activities that will help individuals learn work and life-management skills within limits of their mental or physical capabilities.
Recommend changes in patients' work or living environments, consistent with their needs and capabilities.
Design and create, or requisition, special supplies and equipment, such as splints, braces, and computer-aided adaptive equipment.
Develop and participate in health promotion programs, group activities, or discussions to promote client health, facilitate social adjustment, alleviate stress, and prevent physical or mental disability.
Consult with rehabilitation team to select activity programs or coordinate occupational therapy with other therapeutic activities.
Lay out materials such as puzzles, scissors and eating utensils for use in therapy, and clean and repair these tools after therapy sessions.
Help clients improve decision making, abstract reasoning, memory, sequencing, coordination, and perceptual skills, using computer programs.
Plan and implement programs and social activities to help patients learn work or school skills and adjust to handicaps.
Provide training and supervision in therapy techniques and objectives for students or nurses and other medical staff.
Conduct research in occupational therapy.
Advise on health risks in the workplace or on health-related transition to retirement.
Please create a free account to view this career and access our full library of over 160 STEM careers.
With a free account you will have access to our full library of over 160 STEM careers. Each career profile includes detailed information to help you learn about a career and the requirements to get there. You can explore:
salary information by state
recommended high school coursework
fun projects and activities to test out a career
videos and interviews with professionals in the field
details on what a day on the job is like