Optometrist
Overview and Key Facts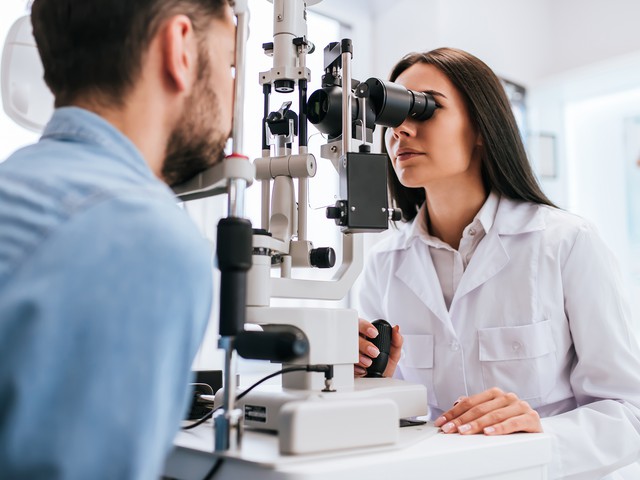 Education
Doctoral or professional degree

Median Pay
$124,300

Job Growth
9.60%
(Above US Average)

Jobs in 2031
45,400
What Do They Do?
An optometrist could...
Monitor and treat a persistent eye infection.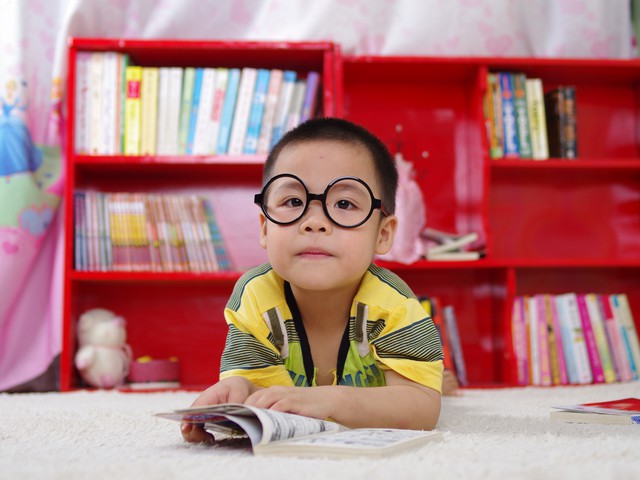 Make sure new glasses fit properly and comfortably.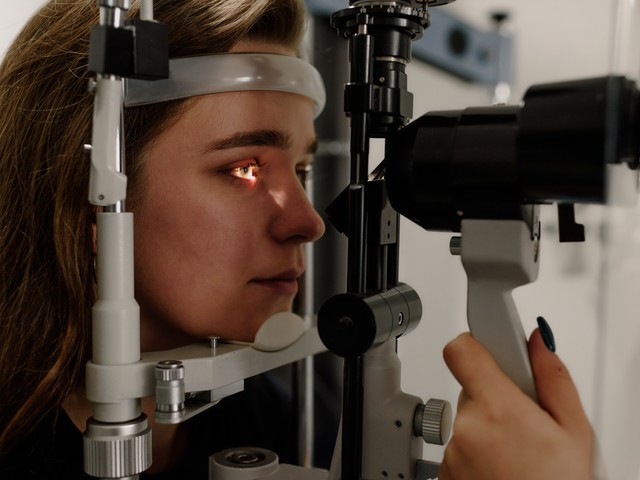 Help prevent blindness by checking a patient's retinas for early signs of eye disease.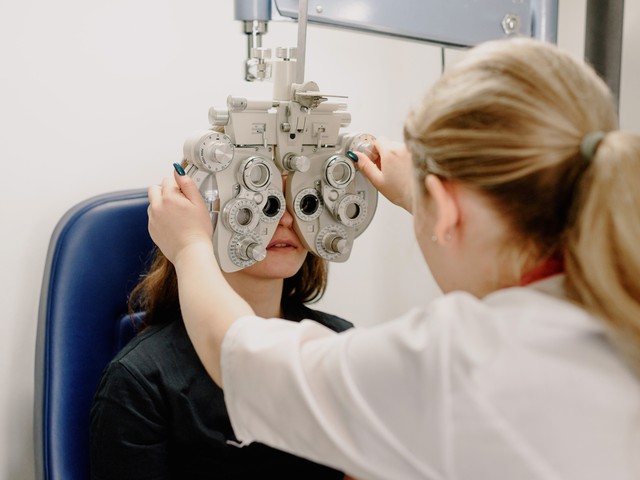 Conduct a vision exam to see if a person needs glasses.
Overview

Listen to this section
Optometrists are the primary caretakers of our most important sense—vision. They diagnose and detect problems not only with vision, but with the health of the eye and the whole body. Based on their diagnoses, they prescribe glasses, contact lenses, and medications; refer patients to ophthalmologists for surgery; or develop treatment plans, like vision therapy, to help correct for deficits in depth perception. Their work helps people live better at every stage of life.
Do You Have the Skills and Characteristics of an Optometrist?

Core Tasks
Think about if you'd like the typical tasks an Optometrist might do:
Examine eyes, using observation, instruments, and pharmaceutical agents, to determine visual acuity and perception, focus, and coordination and to diagnose diseases and other abnormalities, such as glaucoma or color blindness.
Analyze test results and develop a treatment plan.
Prescribe, supply, fit and adjust eyeglasses, contact lenses, and other vision aids.
Prescribe medications to treat eye diseases if state laws permit.
Remove foreign bodies from the eye.
Consult with and refer patients to ophthalmologist or other health care practitioner if additional medical treatment is determined necessary.
Educate and counsel patients on contact lens care, visual hygiene, lighting arrangements, and safety factors.
Prescribe therapeutic procedures to correct or conserve vision.
Provide patients undergoing eye surgeries, such as cataract and laser vision correction, with pre- and post-operative care.
Provide vision therapy and low-vision rehabilitation.
Please create a free account to view this career and access our full library of over 160 STEM careers.
With a free account you will have access to our full library of over 160 STEM careers. Each career profile includes detailed information to help you learn about a career and the requirements to get there. You can explore:
salary information by state
recommended high school coursework
fun projects and activities to test out a career
videos and interviews with professionals in the field
details on what a day on the job is like