Pharmacist
Overview and Key Facts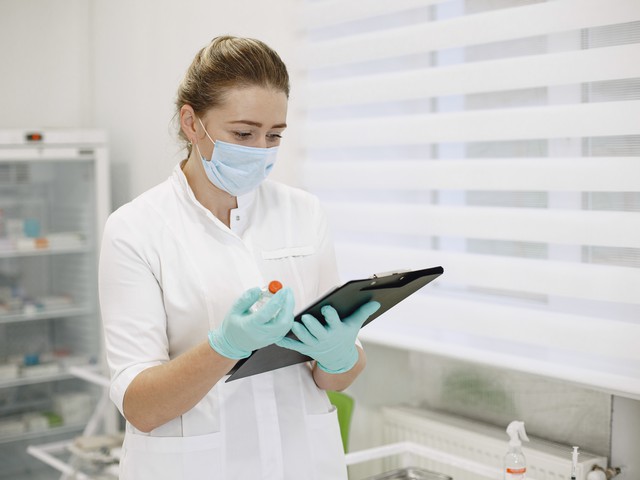 Education
Doctoral or professional degree

Median Pay
$128,570

Job Growth
2.40%
(Below US Average)

Jobs in 2031
331,100
What Do They Do?
A pharmacist could...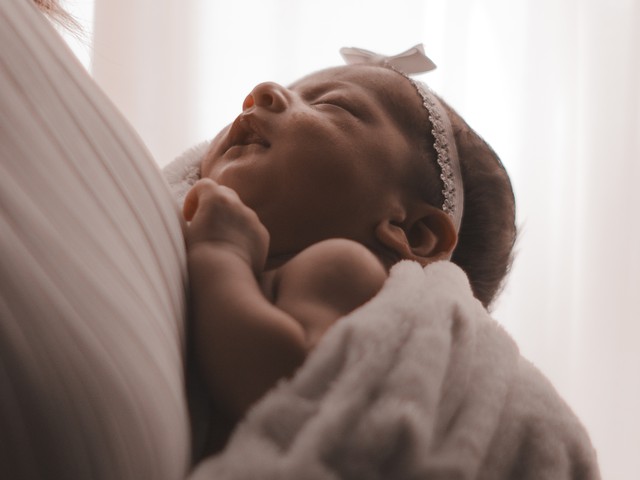 Make sure a 500-gm premature baby gets a smaller drug dosage than a 5,000-gm baby.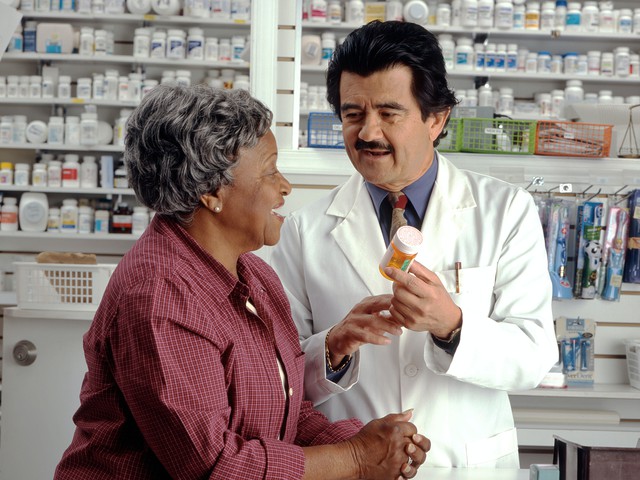 Answer a patient's questions and check that he isn't taking any other drugs that will interact negatively.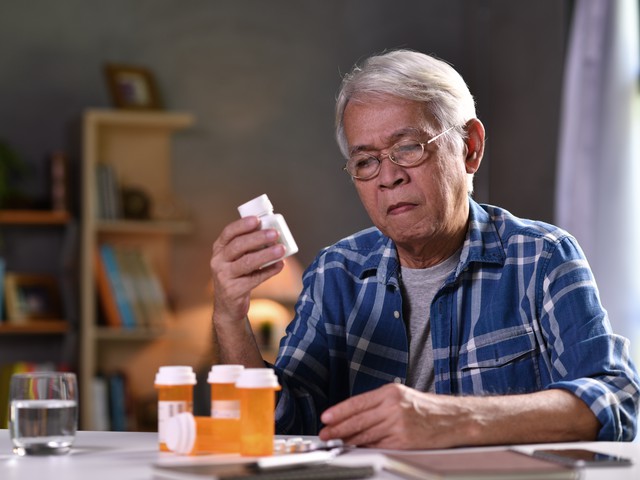 Assign the correct warnings and instructions to drug packaging so patients take medicines correctly.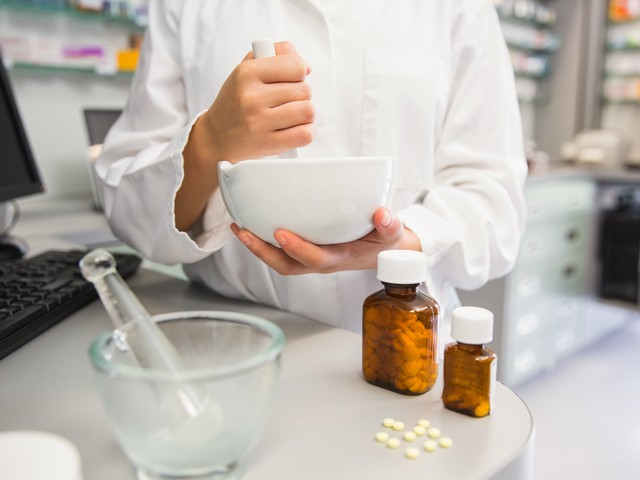 Create a specialty version of a medication on-site for a patient who requires a modification due to an allergy.
Overview

Listen to this section
Pharmacists are the medication experts. They advise doctors, nurses, and patients on the correct drug dosage for a patient's weight, age, health, and gender; on interactions between drugs; on side effects; on drug alternatives; on costs; and on ways to give drugs. They also dispense drugs at pharmacies, according to prescriptions, checking for dangerous drug interactions, and educating patients on how to take drugs, what reactions to watch out for, and how long it should take for drugs to work.
Do You Have the Skills and Characteristics of a Pharmacist?

Core Tasks
Think about if you'd like the typical tasks a Pharmacist might do:
Review prescriptions to assure accuracy, to ascertain the needed ingredients, and to evaluate their suitability.
Provide information and advice regarding drug interactions, side effects, dosage, and proper medication storage.
Maintain records, such as pharmacy files, patient profiles, charge system files, inventories, control records for radioactive nuclei, or registries of poisons, narcotics, or controlled drugs.
Plan, implement, or maintain procedures for mixing, packaging, or labeling pharmaceuticals, according to policy and legal requirements, to ensure quality, security, and proper disposal.
Assess the identity, strength, or purity of medications.
Collaborate with other health care professionals to plan, monitor, review, or evaluate the quality or effectiveness of drugs or drug regimens, providing advice on drug applications or characteristics.
Order and purchase pharmaceutical supplies, medical supplies, or drugs, maintaining stock and storing and handling it properly.
Analyze prescribing trends to monitor patient compliance and to prevent excessive usage or harmful interactions.
Advise customers on the selection of medication brands, medical equipment, or healthcare supplies.
Compound and dispense medications as prescribed by doctors and dentists, by calculating, weighing, measuring, and mixing ingredients, or oversee these activities.
Manage pharmacy operations, hiring or supervising staff, performing administrative duties, or buying or selling non-pharmaceutical merchandise.
Provide specialized services to help patients manage conditions, such as diabetes, asthma, smoking cessation, or high blood pressure.
Offer health promotion or prevention activities, such as training people to use blood pressure devices or diabetes monitors.
Contact insurance companies to resolve billing issues.
Teach pharmacy students serving as interns in preparation for their graduation or licensure.
Refer patients to other health professionals or agencies when appropriate.
Please create a free account to view this career and access our full library of over 160 STEM careers.
With a free account you will have access to our full library of over 160 STEM careers. Each career profile includes detailed information to help you learn about a career and the requirements to get there. You can explore:
salary information by state
recommended high school coursework
fun projects and activities to test out a career
videos and interviews with professionals in the field
details on what a day on the job is like