Pharmacy Technician
Overview and Key Facts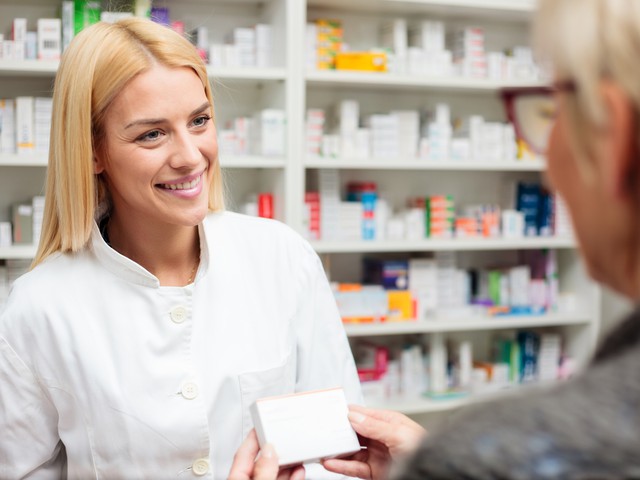 Education
High school diploma or equivalent

Median Pay
$36,740

Job Growth
5.00%
(Below US Average)

Jobs in 2031
469,700
What Do They Do?
A pharmacy technician could...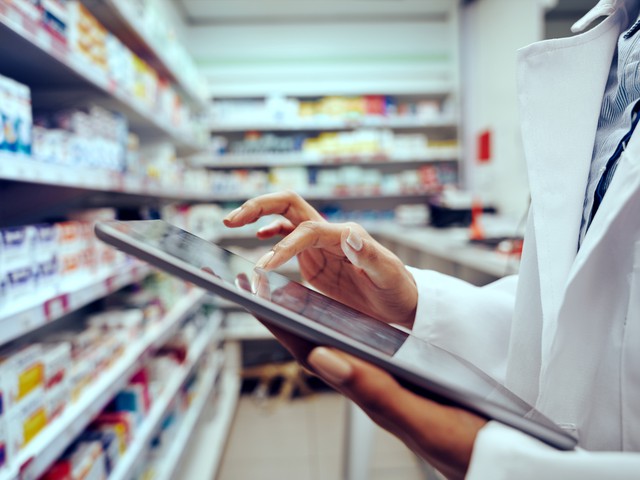 Organize and take inventory of medications in the pharmacy to alert pharmacist of any shortages of medications.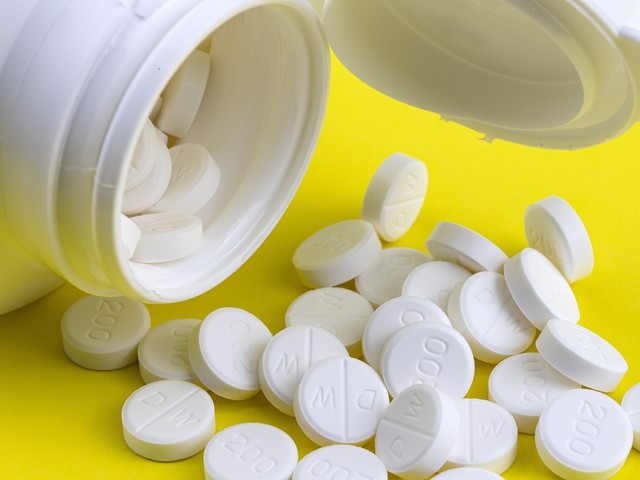 Count, package and label prescriptions.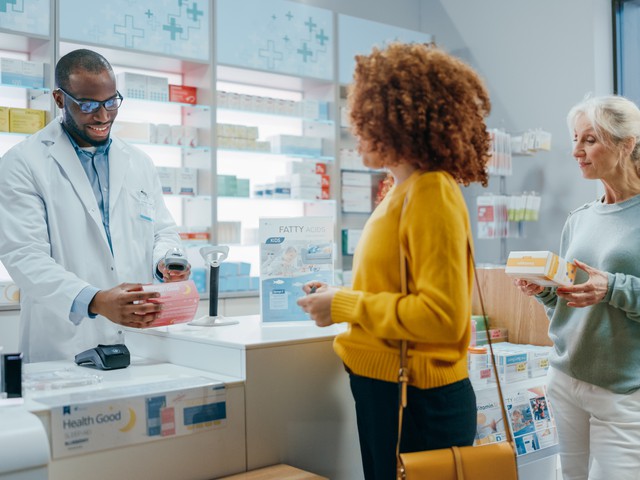 Assist customers in the pharmacy by answering phone calls, processing insurance claims, doing prescription intake, and answering medication questions and arranging for customers to speak with the pharmacist about health matters.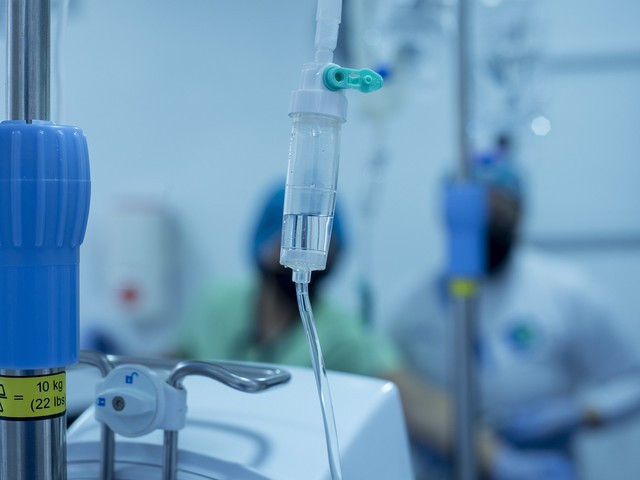 Measure correct doses of IV (intra-venous) medications in a timely manner for immediate need in a hospital operating room.
Overview

Listen to this section
Pharmacy technicians play a very important role at a pharmacy. Pharmacy technicians help pharmacists in many different ways. They make sure a pharmacy runs smoothly every day. They may have a role in customer service by taking personal information, answering questions, and taking payments. A technician can measure or mix drugs and package and label containers. They may also count all of the medications to let the pharmacists know if there are low stock items. Pharmacy technicians can work in a hospital to make sure all patients are given the medications they need.
Do You Have the Skills and Characteristics of a Pharmacy Technician?

Core Tasks
Think about if you'd like the typical tasks a Pharmacy Technician might do:
Receive written prescription or refill requests and verify that information is complete and accurate.
Answer telephones, responding to questions or requests.
Prepack bulk medicines, fill bottles with prescribed medications, and type and affix labels.
Maintain proper storage and security conditions for drugs.
Assist customers by answering simple questions, locating items, or referring them to the pharmacist for medication information.
Price and file prescriptions that have been filled.
Establish or maintain patient profiles, including lists of medications taken by individual patients.
Order, label, and count stock of medications, chemicals, or supplies and enter inventory data into computer.
Receive and store incoming supplies, verify quantities against invoices, check for outdated medications in current inventory, and inform supervisors of stock needs and shortages.
Mix pharmaceutical preparations, according to written prescriptions.
Operate cash registers to accept payment from customers.
Clean and help maintain equipment or work areas and sterilize glassware, according to prescribed methods.
Please create a free account to view this career and access our full library of over 160 STEM careers.
With a free account you will have access to our full library of over 160 STEM careers. Each career profile includes detailed information to help you learn about a career and the requirements to get there. You can explore:
salary information by state
recommended high school coursework
fun projects and activities to test out a career
videos and interviews with professionals in the field
details on what a day on the job is like