Physical Therapist
Overview and Key Facts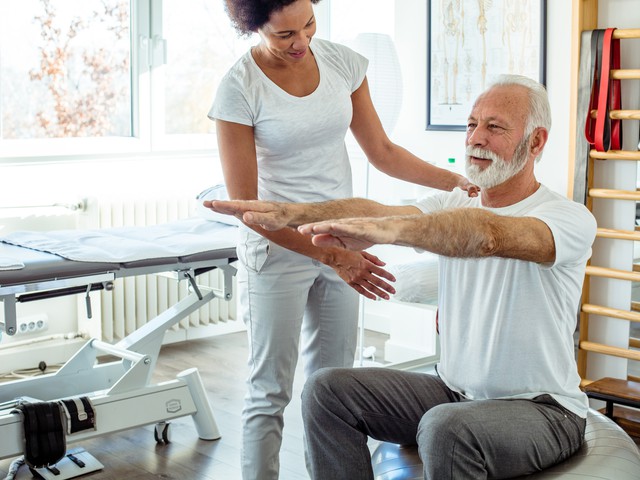 Education
Doctoral or professional degree

Median Pay
$95,620

Job Growth
16.90%
(Above US Average)

Jobs in 2031
279,200
What Do They Do?
A physical therapist could...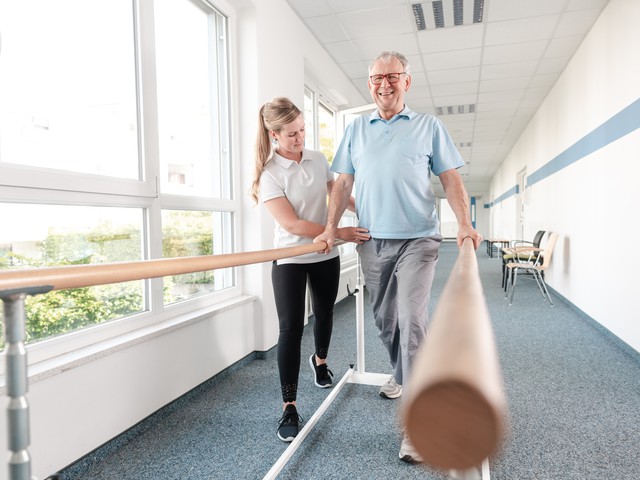 Help an elderly man learn how to walk again after a hip fracture, so he can remain independent in his home.
Teach exercises to a patient after knee surgery so he can strengthen the muscles around the repaired knee.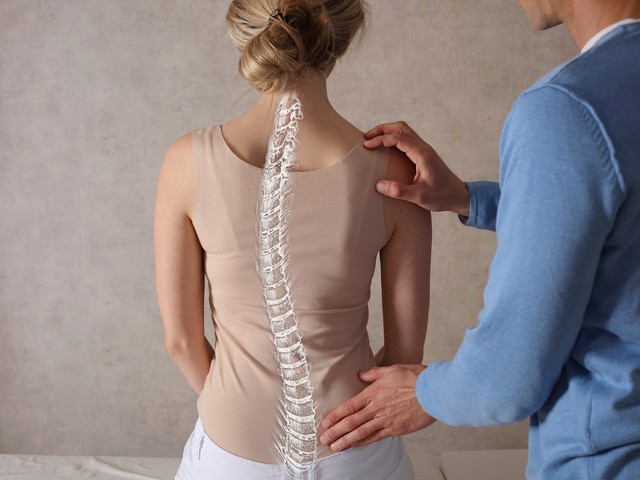 Show a young teen with scoliosis back exercises that will help strengthen her back and reduce the pain.
Train and encourage an amputee to return to their everyday activities using a prosthetic limb.
Overview

Listen to this section
If you are injured in an accident, suffer a stroke, heart attack, or loss of a limb, or are born with conditions that make it difficult to move your body, then you will often be cared for by a physical therapist. Physical therapists review a patient's medical history, test and measure his or her physical condition (things like range of motion, strength, flexibility, balance, coordination, muscle function), and then develop a treatment plan to meet some physical goals. They coach, motivate, and educate the patient to follow the plan and work on therapies that will restore, maintain, or promote physical fitness and health. Physical therapists also act as advocates, bringing a patient's health needs to the attention of other workers on a patient's healthcare team, such as physicians, speech therapists, or respiratory therapists.
Do You Have the Skills and Characteristics of a Physical Therapist?

Core Tasks
Think about if you'd like the typical tasks a Physical Therapist might do:
Plan, prepare, or carry out individually designed programs of physical treatment to maintain, improve, or restore physical functioning, alleviate pain, or prevent physical dysfunction in patients.
Perform and document an initial exam, evaluating data to identify problems and determine a diagnosis prior to intervention.
Record prognosis, treatment, response, and progress in patient's chart or enter information into computer.
Confer with the patient, medical practitioners, or appropriate others to plan, implement, or assess the intervention program.
Evaluate effects of treatment at various stages and adjust treatments to achieve maximum benefit.
Instruct patient and family in treatment procedures to be continued at home.
Administer manual exercises, massage, or traction to help relieve pain, increase patient strength, or decrease or prevent deformity or crippling.
Obtain patients' informed consent to proposed interventions.
Direct, supervise, assess, and communicate with supportive personnel.
Test and measure patient's strength, motor development and function, sensory perception, functional capacity, or respiratory or circulatory efficiency and record data.
Review physician's referral and patient's medical records to help determine diagnosis and physical therapy treatment required.
Identify and document goals, anticipated progress, and plans for reevaluation.
Provide information to the patient about the proposed intervention, its material risks and expected benefits, and any reasonable alternatives.
Provide educational information about physical therapy or physical therapists, injury prevention, ergonomics, or ways to promote health.
Inform patients and refer to appropriate practitioners when diagnosis reveals findings outside physical therapy.
Discharge patient from physical therapy when goals or projected outcomes have been attained and provide for appropriate follow-up care or referrals.
Administer treatment involving application of physical agents, using equipment, moist packs, ultraviolet or infrared lamps, or ultrasound machines.
Refer clients to community resources or services.
Construct, maintain, or repair medical supportive devices.
Evaluate, fit, or adjust prosthetic or orthotic devices or recommend modification to orthotist.
Teach physical therapy students or those in other health professions.
Conduct or support research and apply research findings to practice.
Participate in community or community agency activities or help to formulate public policy.
Please create a free account to view this career and access our full library of over 160 STEM careers.
With a free account you will have access to our full library of over 160 STEM careers. Each career profile includes detailed information to help you learn about a career and the requirements to get there. You can explore:
salary information by state
recommended high school coursework
fun projects and activities to test out a career
videos and interviews with professionals in the field
details on what a day on the job is like