Radiologic Technologist and Technician
Overview and Key Facts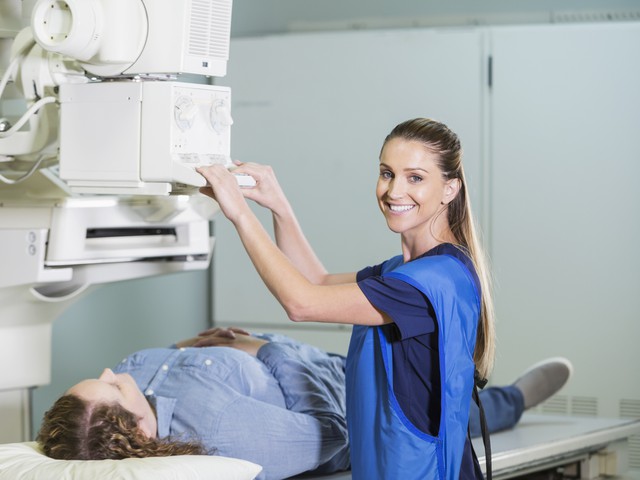 Education
Associate's degree

Median Pay
$61,370

Job Growth
6.30%
(Above US Average)

Jobs in 2031
236,900
What Do They Do?
A radiologic technician could...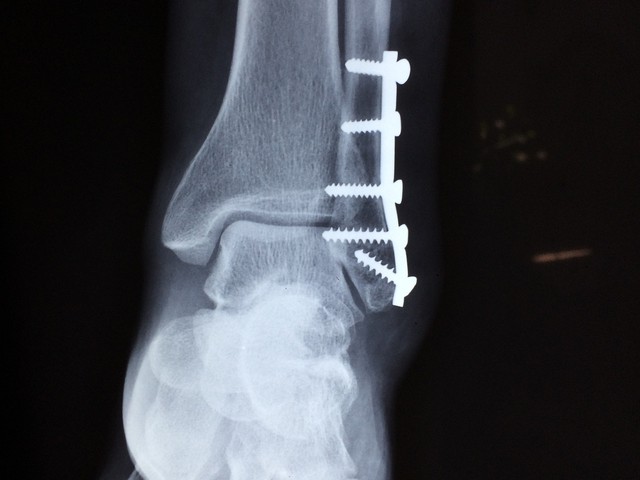 Take an x-ray to check on plate and screw healing process after ankle surgery.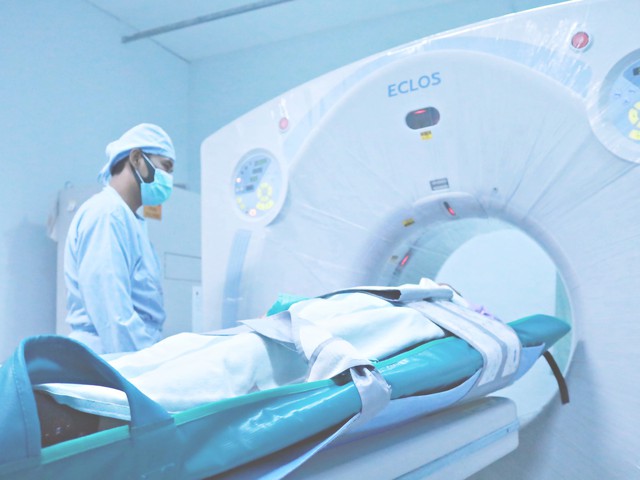 Perform CT scan on a patient's head after a traumatic accident.
Help child feel comfortable during imaging process.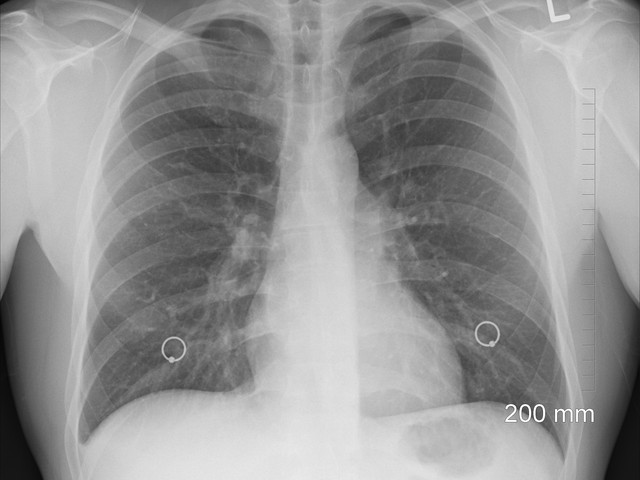 Take an x-ray of the lungs to help physicians identify medical diagnosis.
Overview

Listen to this section
Would you like working with technology, but also with people? As a radiological technician or technologist you can use different medical equipment to take medical pictures. You work with the patient to make them feel comfortable. You also work with medical technology to make sure you are positioning the patient and operating the machine correctly. A radiological technician or technologist is a great hands-on job to work with medical technology and patients!
Do You Have the Skills and Characteristics of a Radiologic Technologist and Technician?

Core Tasks
Think about if you'd like the typical tasks a Radiologic Technologist and Technician might do:
Review and evaluate developed x-rays, video tape, or computer-generated information to determine if images are satisfactory for diagnostic purposes.
Operate or oversee operation of radiologic or magnetic imaging equipment to produce images of the body for diagnostic purposes.
Position patient on examining table and set up and adjust equipment to obtain optimum view of specific body area as requested by physician.
Process exposed radiographs using film processors or computer generated methods.
Use radiation safety measures and protection devices to comply with government regulations and to ensure safety of patients and staff.
Position imaging equipment and adjust controls to set exposure time and distance, according to specification of examination.
Explain procedures and observe patients to ensure safety and comfort during scan.
Determine patients' x-ray needs by reading requests or instructions from physicians.
Key commands and data into computer to document and specify scan sequences, adjust transmitters and receivers, or photograph certain images.
Take thorough and accurate patient medical histories.
Make exposures necessary for the requested procedures, rejecting and repeating work that does not meet established standards.
Set up examination rooms, ensuring that all necessary equipment is ready.
Operate digital picture archiving communications systems.
Transport patients to or from exam rooms.
Monitor patients' conditions and reactions, reporting abnormal signs to physician.
Provide assistance to physicians or other technologists in the performance of more complex procedures.
Operate mobile x-ray equipment in operating room, emergency room, or at patient's bedside.
Record, process, and maintain patient data or treatment records and prepare reports.
Perform procedures, such as linear tomography, mammography, sonograms, joint and cyst aspirations, routine contrast studies, routine fluoroscopy, or examinations of the head, trunk, or extremities under supervision of physician.
Provide assistance in dressing or changing seriously ill, injured, or disabled patients.
Complete quality control activities, monitor equipment operation, and report malfunctioning equipment to supervisor.
Maintain a current file of examination protocols.
Perform general administrative tasks, such as answering phones, scheduling patient appointments, or pulling and filing films.
Assist with on-the-job training of new employees or students or provide input to supervisors regarding training performance.
Coordinate work with clerical personnel or other technologists and technicians.
Perform supervisory duties, such as developing departmental operating budget, coordinating purchases of supplies or equipment, or preparing work schedules.
Provide students or other technicians and technologists with suggestions of additional views, alternate positioning, or improved techniques to ensure the images produced are of the highest quality.
Please create a free account to view this career and access our full library of over 160 STEM careers.
With a free account you will have access to our full library of over 160 STEM careers. Each career profile includes detailed information to help you learn about a career and the requirements to get there. You can explore:
salary information by state
recommended high school coursework
fun projects and activities to test out a career
videos and interviews with professionals in the field
details on what a day on the job is like