Sonographer
Overview and Key Facts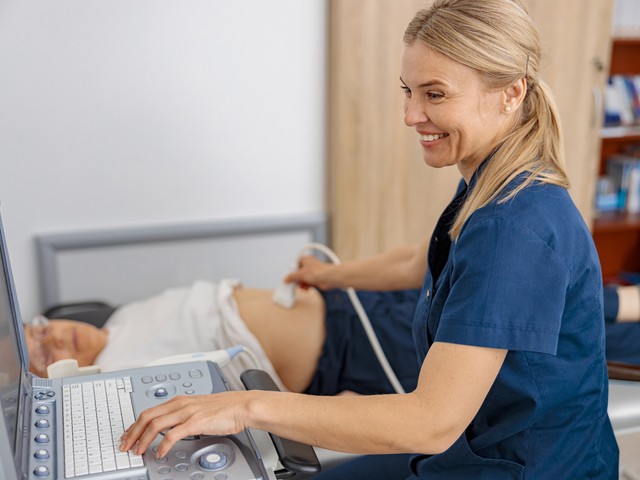 Education
Associate's degree

Median Pay
$77,740

Job Growth
14.70%
(Above US Average)

Jobs in 2031
94,400
What Do They Do?
A sonographer could...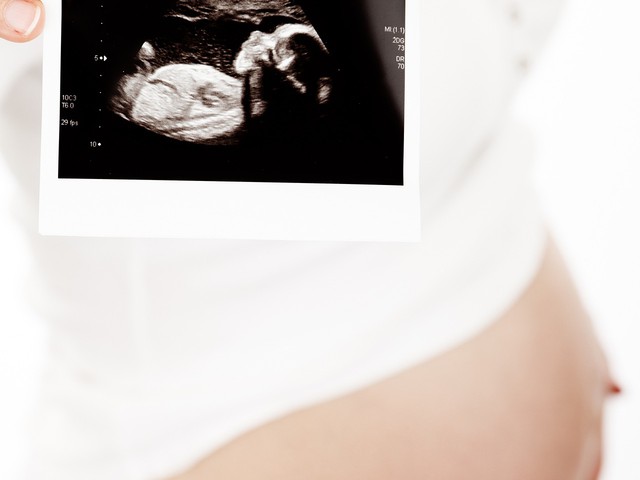 Conduct ultrasound for expecting mother during pregnancy.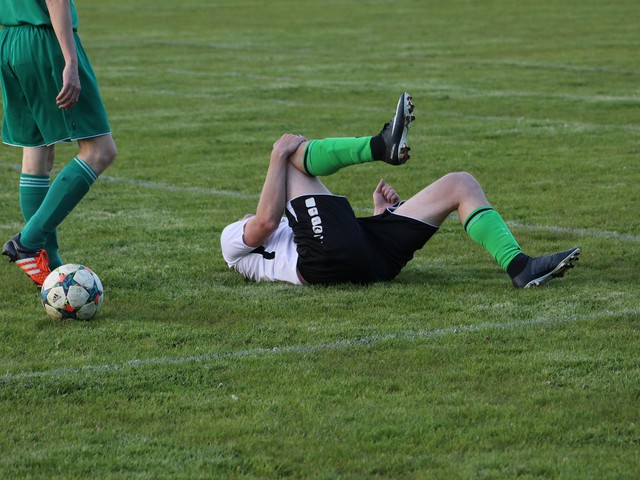 Scan a soccer player's knee to help diagnose if the pain is from an ACL (anterior cruciate ligament) injury.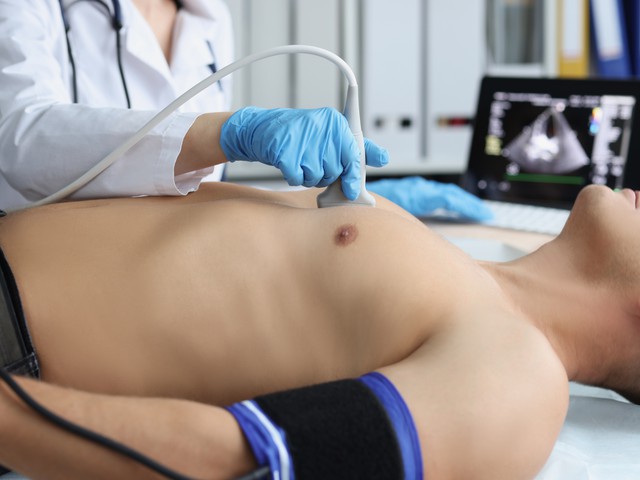 Help diagnose heart issues by looking at blood flow, valve function, and chamber size to determine overall condition of the heart.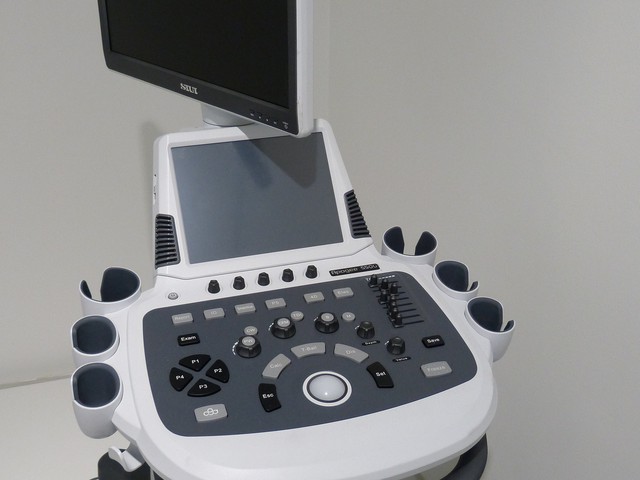 Operate ultrasound machine to prepare images for a physician, noting differences between healthy and abnormal areas.
Overview

Listen to this section
Did you know you can use a machine that uses soundwaves to form images inside the body that you can't normally see? Sonographers are trained to use imaging machines to take these images. They use the images to help doctors find and treat medical issues. They use their skills in a hospital or medical clinic to help a variety of patients, from babies to older adults. Sonographers can look at a baby's heart in the womb to make sure the baby's heart is developing correctly. They could also use ultrasound on a patient with pain to identify the source of the pain.
Do You Have the Skills and Characteristics of a Sonographer?

Core Tasks
Think about if you'd like the typical tasks a Sonographer might do:
Observe screen during scan to ensure that image produced is satisfactory for diagnostic purposes, making adjustments to equipment as required.
Observe and care for patients throughout examinations to ensure their safety and comfort.
Provide sonogram and oral or written summary of technical findings to physician for use in medical diagnosis.
Operate ultrasound equipment to produce and record images of the motion, shape, and composition of blood, organs, tissues, or bodily masses, such as fluid accumulations.
Select appropriate equipment settings and adjust patient positions to obtain the best sites and angles.
Decide which images to include, looking for differences between healthy and pathological areas.
Prepare patient for exam by explaining procedure, transferring patient to ultrasound table, scrubbing skin and applying gel, and positioning patient properly.
Determine whether scope of exam should be extended, based on findings.
Obtain and record accurate patient history, including prior test results or information from physical examinations.
Maintain records that include patient information, sonographs and interpretations, files of correspondence, publications and regulations, or quality assurance records, such as pathology, biopsy, or post-operative reports.
Record and store suitable images, using camera unit connected to the ultrasound equipment.
Coordinate work with physicians or other healthcare team members, including providing assistance during invasive procedures.
Clean, check, and maintain sonographic equipment, submitting maintenance requests or performing minor repairs as necessary.
Perform clerical duties, such as scheduling exams or special procedures, keeping records, or archiving computerized images.
Perform legal and ethical duties, including preparing safety or accident reports, obtaining written consent from patient to perform invasive procedures, or reporting symptoms of abuse or neglect.
Supervise or train students or other medical sonographers.
Perform medical procedures, such as administering oxygen, inserting and removing airways, taking vital signs, or giving emergency treatment, such as first aid or cardiopulmonary resuscitation (CPR).
Maintain stock and supplies, preparing supplies for special examinations and ordering supplies when necessary.
Please create a free account to view this career and access our full library of over 160 STEM careers.
With a free account you will have access to our full library of over 160 STEM careers. Each career profile includes detailed information to help you learn about a career and the requirements to get there. You can explore:
salary information by state
recommended high school coursework
fun projects and activities to test out a career
videos and interviews with professionals in the field
details on what a day on the job is like