Speech-Language Pathologist
Overview and Key Facts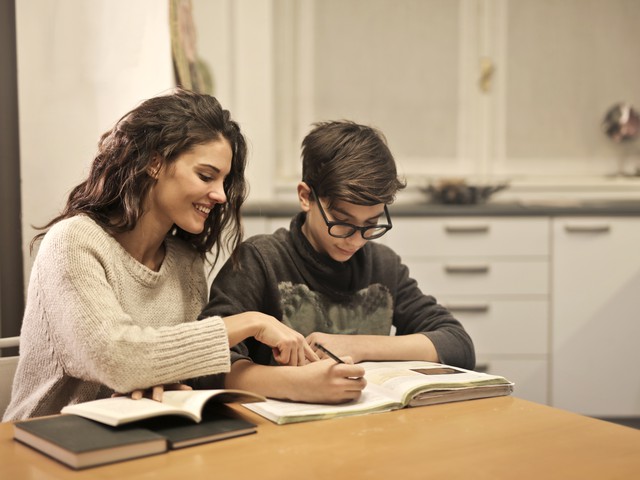 Education
Master's degree

Median Pay
$79,060

Job Growth
21.30%
(Above US Average)

Jobs in 2031
193,900
What Do They Do?
A speech-language pathologist could...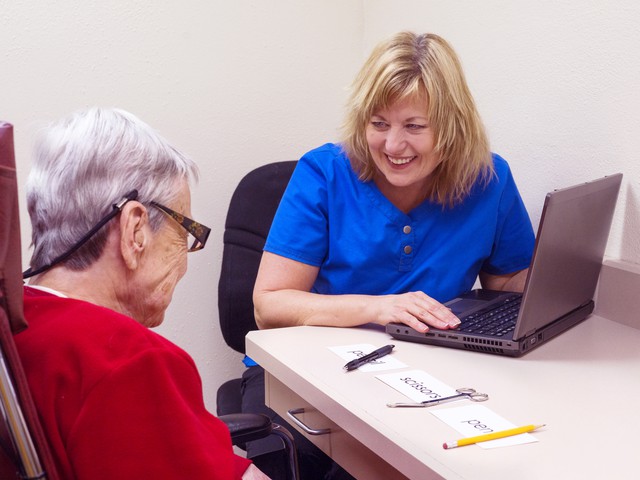 Help stroke patients regain their language skills through word games.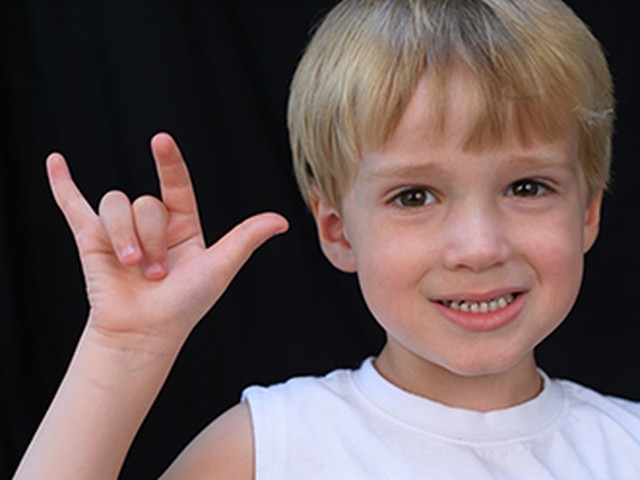 Teach sign language to a child with speech delays to help him communicate until his speech is clearer.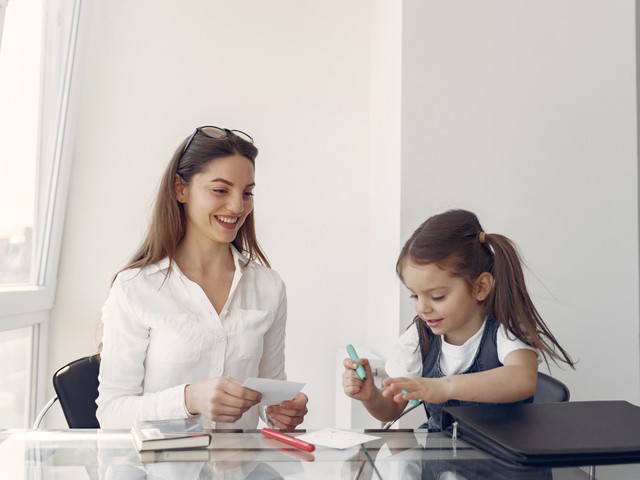 Diagnose a speech problem by evaluating a patient's mouth position as he or she makes vowel sounds.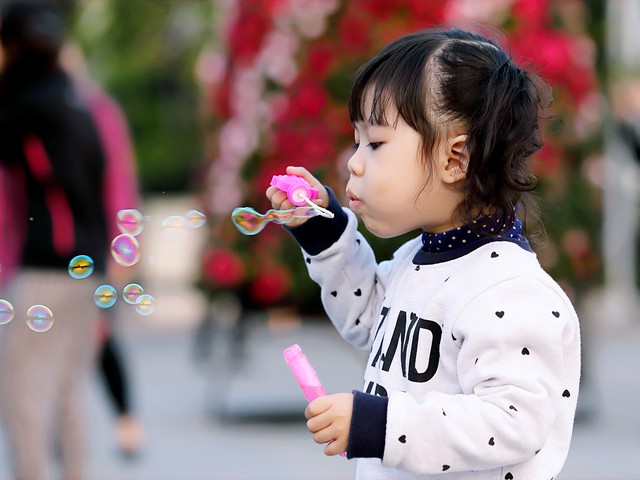 Use bubbles and other games to help a child learn to make different shapes and sounds with his mouth.
Overview

Listen to this section
What if you couldn't tell someone what you needed or wanted? Or you couldn't understand what other people around you were saying? Can you imagine how frustrating that would be? Communication is vital to our lives as human beings. Language allows us to express our daily experiences, needs, wants, ideas, and dreams—even our jokes! Without it, we are isolated. Speech-language pathologists are the therapists who assess, diagnose, and treat communicative disorders related to speech, language, cognition, voice, and fluency. They also treat other problems, such as difficulty swallowing.
Do You Have the Skills and Characteristics of a Speech-Language Pathologist?

Core Tasks
Think about if you'd like the typical tasks a Speech-Language Pathologist might do:
Monitor patients' progress and adjust treatments accordingly.
Develop or implement treatment plans for problems such as stuttering, delayed language, swallowing disorders, or inappropriate pitch or harsh voice problems, based on own assessments and recommendations of physicians, psychologists, or social workers.
Write reports and maintain proper documentation of information, such as client Medicaid or billing records or caseload activities, including the initial evaluation, treatment, progress, and discharge of clients.
Evaluate hearing or speech and language test results, barium swallow results, or medical or background information to diagnose and plan treatment for speech, language, fluency, voice, or swallowing disorders.
Participate in and write reports for meetings regarding patients' progress, such as individualized educational planning (IEP) meetings, in-service meetings, or intervention assistance team meetings.
Complete administrative responsibilities, such as coordinating paperwork, scheduling case management activities, or writing lesson plans.
Develop individual or group activities or programs in schools to deal with behavior, speech, language, or swallowing problems.
Instruct clients in techniques for more effective communication, such as sign language, lip reading, or voice improvement.
Administer hearing or speech and language evaluations, tests, or examinations to patients to collect information on type and degree of impairments, using written or oral tests or special instruments.
Educate patients and family members about various topics, such as communication techniques or strategies to cope with or to avoid personal misunderstandings.
Supervise or collaborate with therapy team.
Teach clients to control or strengthen tongue, jaw, face muscles, or breathing mechanisms.
Participate in conferences, training, continuing education courses, or publish research results to share knowledge of new hearing or speech disorder treatment methods or technologies.
Consult with and refer clients to additional medical or educational services.
Communicate with non-speaking students, using sign language or computer technology.
Consult with and advise educators or medical staff on speech or hearing topics, such as communication strategies or speech and language stimulation.
Design, develop, or employ alternative diagnostic or communication devices or strategies.
Develop speech exercise programs to reduce disabilities.
Conduct lessons or direct educational or therapeutic games to assist teachers dealing with speech problems.
Use computer applications to identify or assist with communication disabilities.
Please create a free account to view this career and access our full library of over 160 STEM careers.
With a free account you will have access to our full library of over 160 STEM careers. Each career profile includes detailed information to help you learn about a career and the requirements to get there. You can explore:
salary information by state
recommended high school coursework
fun projects and activities to test out a career
videos and interviews with professionals in the field
details on what a day on the job is like