Veterinary Technologist & Technician
Overview and Key Facts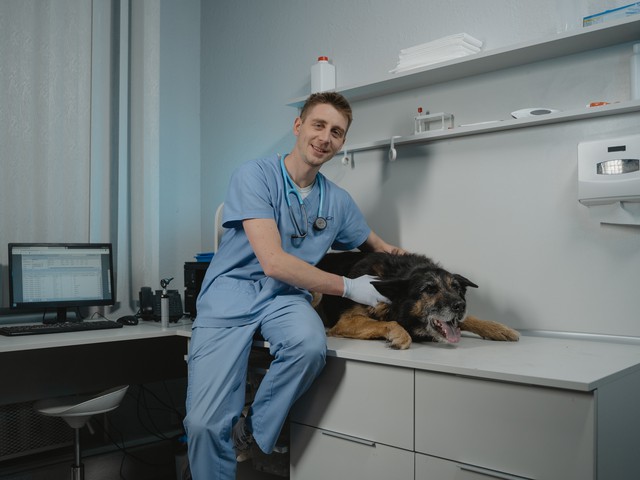 Education
Associate's degree

Median Pay
$36,850

Job Growth
19.60%
(Above US Average)

Jobs in 2031
146,900
What Do They Do?
A veterinary technologist and technician could...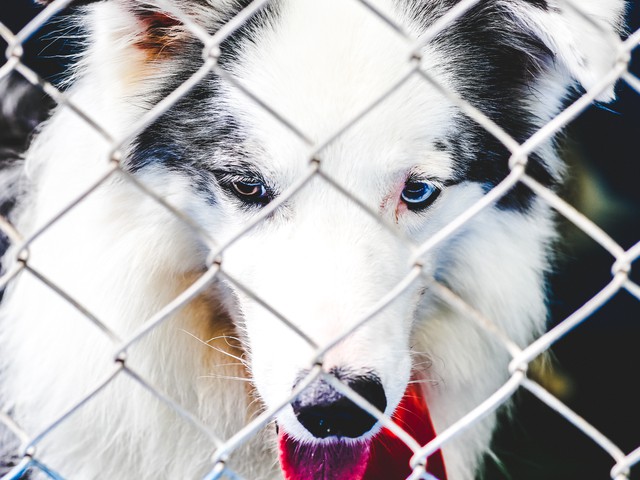 Make sure animals in clinic cages are clean, fed, and given fresh water.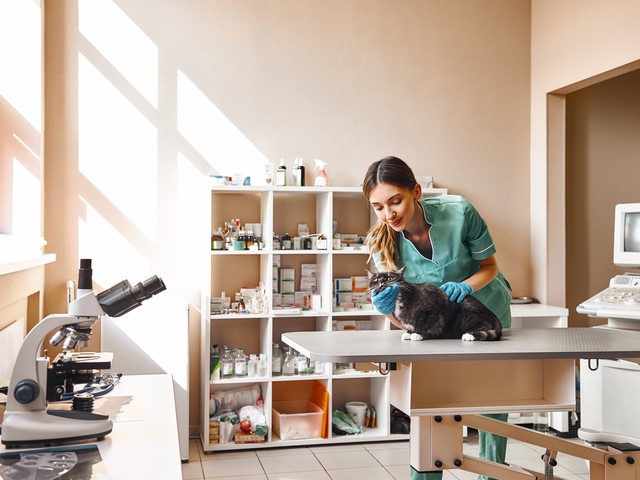 Hold and calm a frightened animal so that a veterinarian can perform a procedure.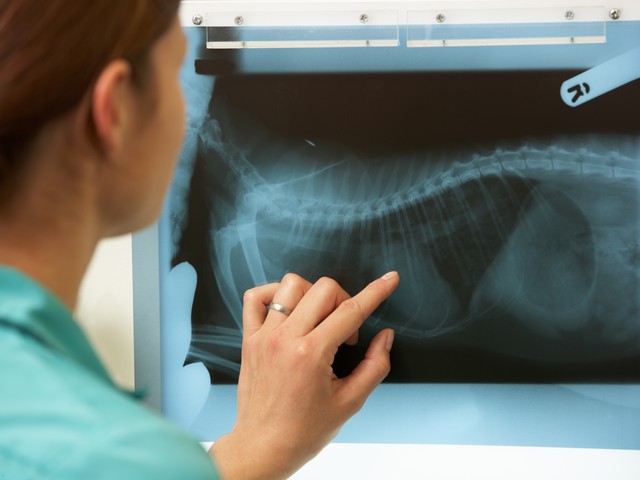 Take and develop x-rays to help a veterinarian diagnose an injured animal.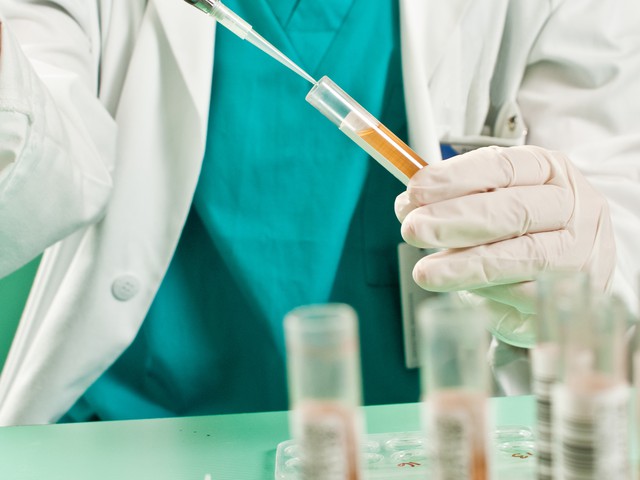 Help collect and examine urine and blood samples to diagnose why a dog has been losing weight.
Overview

Listen to this section
Everyday heroes in the animal healthcare world are veterinary technicians and technologists. Just as nurses assist doctors, veterinary technicians and technologists are on the front lines, assisting veterinarians. As part of their duties, they perform initial physical exams, take samples, run tests in the lab, monitor patients' heart and respiratory rates, give shots, and assist in surgery and dental work. Their work helps relieve animal suffering and prevent future disease.
Do You Have the Skills and Characteristics of a Veterinary Technologist & Technician?

Core Tasks
Think about if you'd like the typical tasks a Veterinary Technologist & Technician might do:
Administer anesthesia to animals, under the direction of a veterinarian, and monitor animals' responses to anesthetics so that dosages can be adjusted.
Care for and monitor the condition of animals recovering from surgery.
Maintain controlled drug inventory and related log books.
Perform laboratory tests on blood, urine, or feces, such as urinalyses or blood counts, to assist in the diagnosis and treatment of animal health problems.
Prepare and administer medications, vaccines, serums, or treatments, as prescribed by veterinarians.
Restrain animals during exams or procedures.
Administer emergency first aid, such as performing emergency resuscitation or other life saving procedures.
Clean and sterilize instruments, equipment, or materials.
Provide veterinarians with the correct equipment or instruments, as needed.
Perform dental work, such as cleaning, polishing, or extracting teeth.
Observe the behavior and condition of animals and monitor their clinical symptoms.
Fill prescriptions, measuring medications and labeling containers.
Give enemas and perform catheterizations, ear flushes, intravenous feedings, or gavages.
Collect, prepare, and label samples for laboratory testing, culture, or microscopic examination.
Prepare animals for surgery, performing such tasks as shaving surgical areas.
Discuss medical health of pets with clients, such as post-operative status.
Take and develop diagnostic radiographs, using x-ray equipment.
Clean kennels, animal holding areas, surgery suites, examination rooms, or animal loading or unloading facilities to control the spread of disease.
Take animals into treatment areas and assist with physical examinations by performing such duties as obtaining temperature, pulse, or respiration data.
Prepare treatment rooms for surgery.
Maintain instruments, equipment, or machinery to ensure proper working condition.
Maintain laboratory, research, or treatment records, as well as inventories of pharmaceuticals, equipment, or supplies.
Dress and suture wounds and apply splints or other protective devices.
Provide assistance with animal euthanasia and the disposal of remains.
Schedule appointments and procedures for animals.
Provide information or counseling regarding issues such as animal health care, behavior problems, or nutrition.
Monitor medical supplies and place orders when inventory is low.
Supervise or train veterinary students or other staff members.
Perform a variety of office, clerical, or accounting duties, such as reception, billing, bookkeeping, or selling products.
Bathe animals, clip nails or claws, and brush or cut animals' hair.
Please create a free account to view this career and access our full library of over 160 STEM careers.
With a free account you will have access to our full library of over 160 STEM careers. Each career profile includes detailed information to help you learn about a career and the requirements to get there. You can explore:
salary information by state
recommended high school coursework
fun projects and activities to test out a career
videos and interviews with professionals in the field
details on what a day on the job is like